In a bid to celebrate the spirit of democracy of electoral franchise ahead of the Assembly elections, the Cachar district administration has taken an initiative to magnify the glory of the district amidst an 8kms stretch of rangoli which would earn the district a place in the India Book of records in 2022.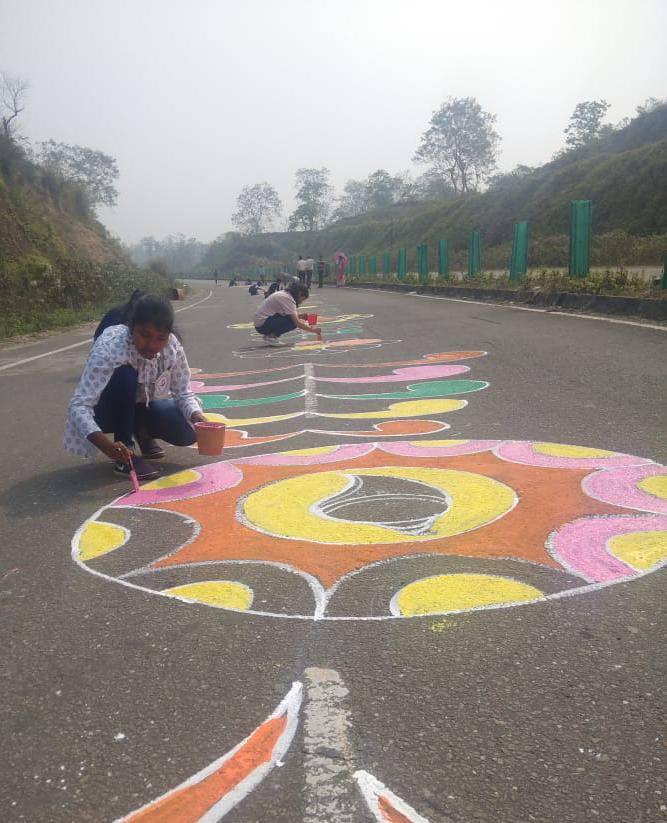 Under the SVEEP initiative, the road stretch from Haticherra tea garden to Dolu point has come alive with eye-catching paintings on Sunday. As per the DDIPR Barak Valley region, District administration, Cachar has invited the India Book of Records for adjudicating the event. In a release issued by the India Book of Records, the organisation stated that it has already issued the detailed guidelines and criteria for conducting the event as per the International Protocol of Records (IPR). The claimant -- Cachar district administration will be eligible to enter in the India Book of Records - 2022 edition if it successfully conducts the event.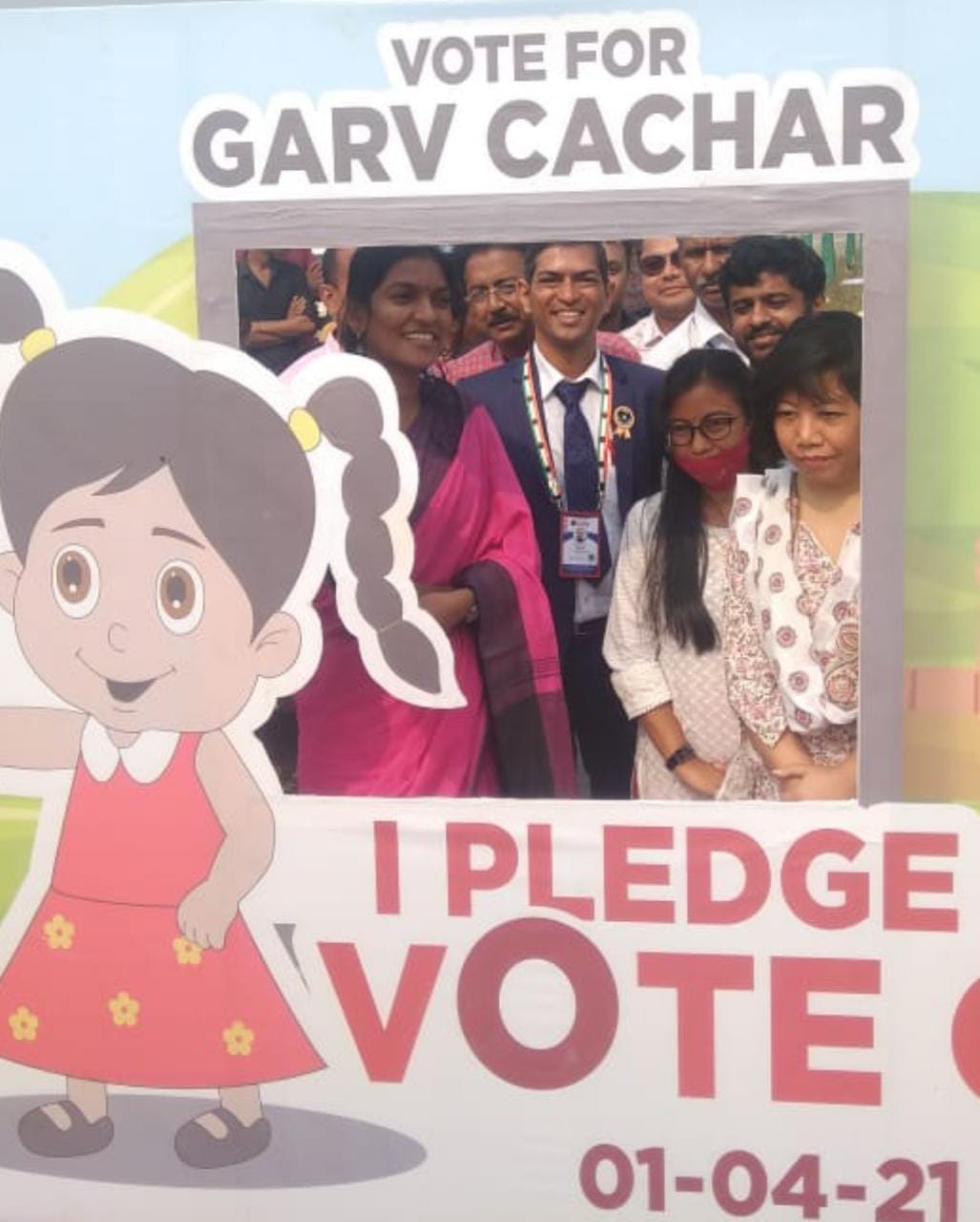 Congratulating the officials including Assistant Commissioner Vibhor Agarwal, Circle Officer Sonai Bikash Chetri who is also nodal officer for SVEEP, SPO Ruli Daulagupu, ADC incharge of SVEEP Lolita Rongpipi and other stakeholders for making the event see the light of the day, Deputy Commissioner Keerthi Jalli, who was also seen participating with brush strokes painting a rangoli said," it is a celebration of our electoral democracy and hence we thought of celebrating the pride and rich history of this district. As the 82nd Deputy Commissioner, I feel privileged to be a part of this occasion which has been made possible with the cooperation of artists, women from the SHGs ASRLM, Assam Rifles and all other associations, people from tea gardens. This is an attempt to create a world record of an 8 kms long stretch filled with colours of creative zeal."