SILCHAR FEB 21: The 17th edition of Mass marriage organised by Lions Club Silchar Central saw six couples tieing the nuptial knot on Sunday.

SS Endow, co-chairman of the mass marriage organising committee informed that that due to COVID-19, the arrangements for the mass marriage, unlike yesteryears, have been toned down and only 10 persons from the families of the respective couple's were allowed to attend the ceremony held at the premises of the Club. Among the limiter guests, Silchar MP Dr Rajdeep Roy attended the occasion and blessed the newly wed couples.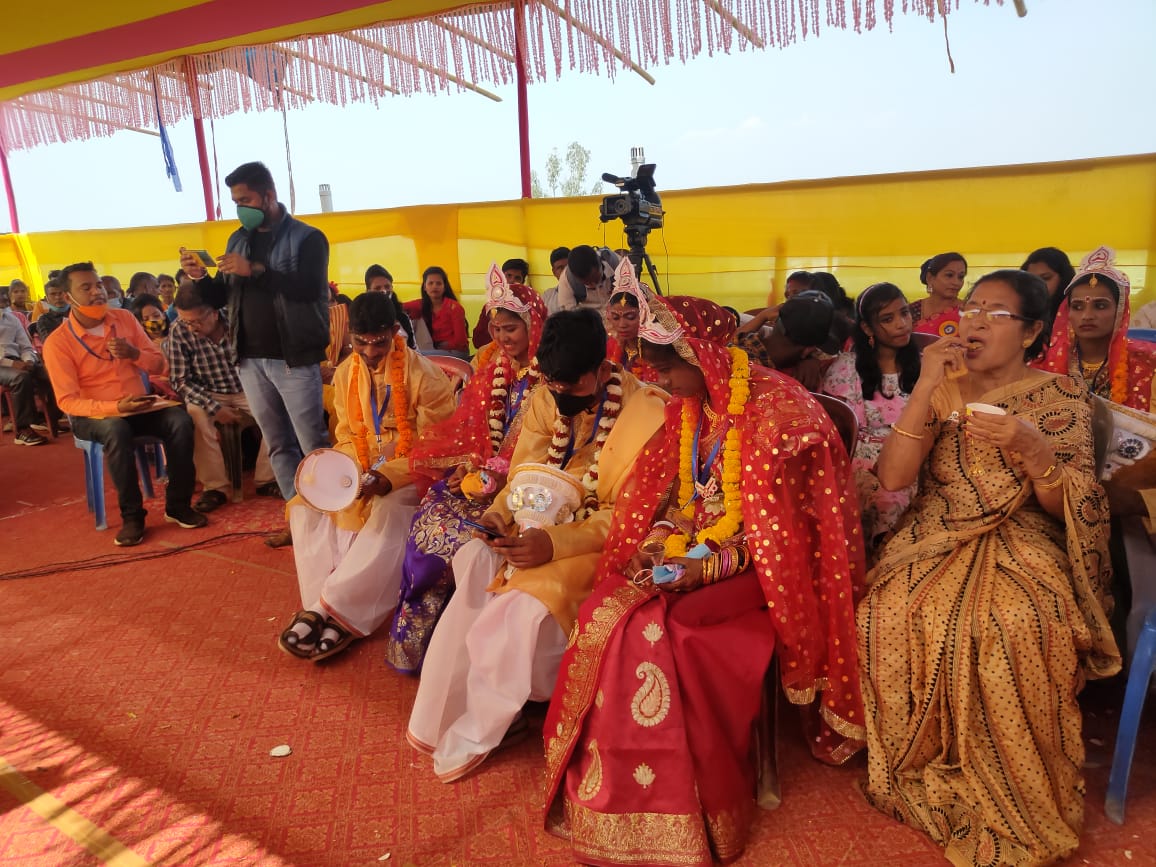 Functionaries of Lions Club Silchar Central informed the media that over the past many years, this mass marriage has brought smiles and relief to many parents who struggle to get their sons and daughters married owing to financial conditions. Lions Club is related to extending helping hands towards the major social cause and hope we can continue this in the years ahead, they added.