Sailen Baishya
Tibetan spiritual leader, the Dalai Lama, recently launched his new book The Little Book of Encouragement. The book comprises of 130 quotes and has been published by Penguin Random House. The Dalai Lama, while launching the book, highlighted that he is one among more than seven billion human beings who are alive today amid the COVID-19 pandemic. So, he has committed to promote happiness. He further highlights that we think happiness comes from money and power. But, little do we know that the key to happiness lies in inner peace. He has asked the readers to discuss the thoughts from his book and apply them in day-to-day life. He further termed climate change and global warming as very serious issues, apart from the COVID-19 pandemic.
In today's Master's Choice section, do try out a set of questions on 'Art and Culture', which has been compiled by Sanjeeb Das from Pathsala. Meanwhile, keep writing to us with quiz reports, questions (with answers and full postal address) and interesting bits of information to: Quizone, Horizon, C/o The Assam Tribune, Maniram Dewan Road, Guwahati. SMS or WhatsApp me at: 98640-26322 and e-mail at: [email protected] or [email protected] To read Quiz Zone online, you can log on to http://epaper.assamtribune.com.
MASTER'S CHOICE
1. In Hindu mythology, what is the name of the auspicious jewel Lord Vishnu wears on a pendant around his neck?
2. Evolved during the Bhakti Movement, the origin of which Indian dance form is traditionally attributed to the travelling storytellers of ancient northern India?
3. Name the cultural organisation which was established by Maulana Abul Kalam Azad, the first Education Minister of independent India.
4. Which traditional Asian performing art derives its name from the Japanese words for 'singing', 'dancing' and 'acting'?
5. The movie The Man Who Knew Infinity is a biopic based on the life of which Indian mathematician?
6. From which district of Andhra Pradesh has the Kuchipudi dance form originated?
7. Name the sea demoness known for trapping birds by illusion. Hint: She tried to obstruct Hanuman on his way to Lanka.
8. According to legend, which deity was Ved Vyasa's scribe as he dictated the story of the Mahabharata?
9. Who was the first recipient of a scholarship offered by the Indian Society of Oriental Arts in 1907?
10. Which chapter of the Mahabharata deals with fruitless efforts to bring about peace between the Kurus and the Pandavas?
READERS' CHOICE
11. "Fostering multilingualism for inclusion in education and society" is the theme of which special day, celebrated on February 21? (Chayanika Deka, Barpeta)
12. Name the city which is famous for Chikankari work, a traditional art of embroidery. (Biswajit Nath, Guwahati)
13. Which country reported the world's first case of bird flu strain H5N8 being transmitted to human beings in February 2021? (Saujee Talukdar, Pub-Kamrup)
14. Name the app launched by the State National Informatics Center on the lines of WhatsApp? (Shajid Khan, University Law College, Gauhati University)
15. Who introduced the famous Persian Festival of Nauroz? (Simi Baruah, Jorhat)
16. Which Arabian country has approved its women to join the Armed Forces recently? (Pradip Nath, Tihu)
17. The European Union has signed an investment treaty with which Asian country recently? (Mayuri Nath, Guwahati)
18. Which country has become the first to receive coronavirus vaccines through the Covax vaccine sharing initiative? (Jyotisman Bhagwati, Barpeta Road)
Picture Clue: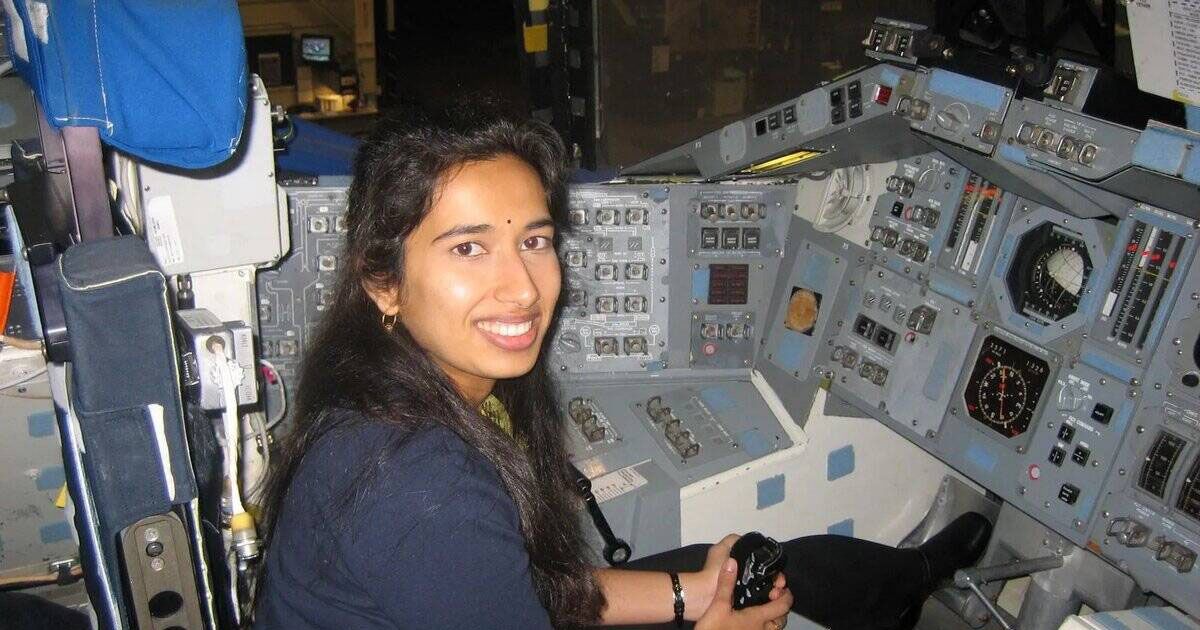 19. She is an Indian-American aerospace engineer and was the Guidance and Controls Operations Lead on the NASA Mars 2020 mission. Identify her. (Md Iftikar Hussain, Rangia)
QUESTION OF THE WEEK
20. This service was created by Eric Yuan, a teenager who hated the 10-hour train journeys to his university on Monday mornings. He wanted to create a platform where he could visit his girlfriend minus the travel. His daydreaming then led to what is now a billion-dollar app that every other student, teacher and amateur quizzer uses almost on a
daily basis. What app is this? (Dr Hemanga Kumar Kalita, Barpeta Road)