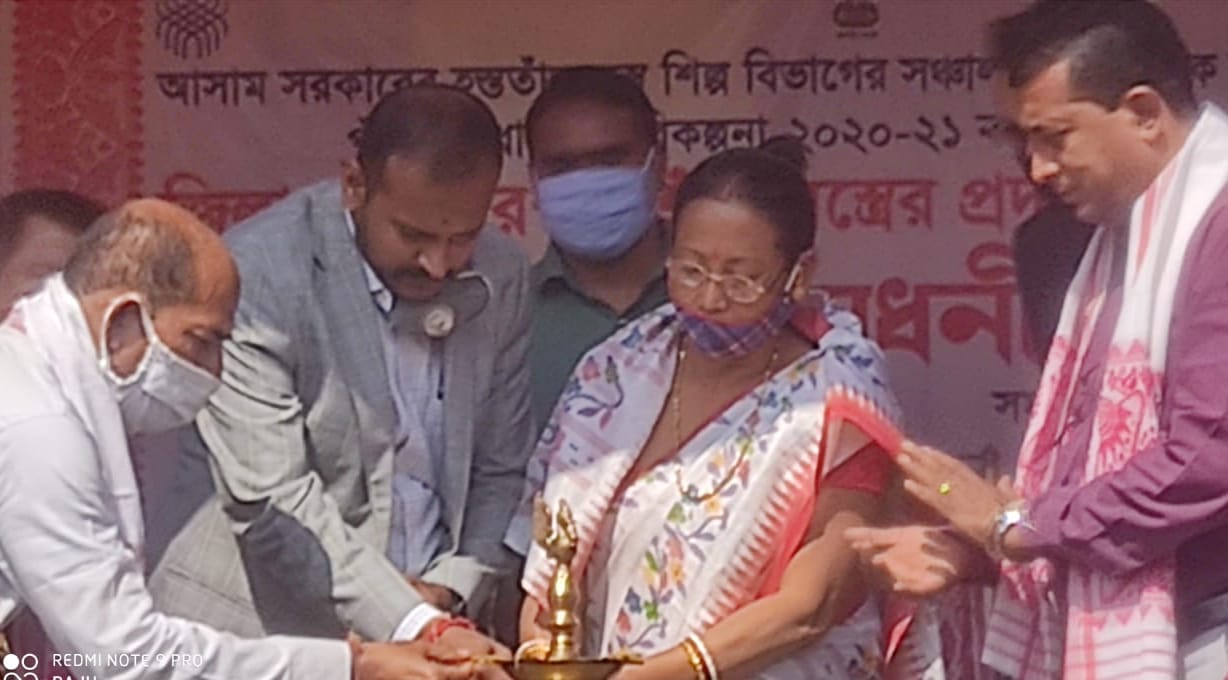 SILCHAR FEB 12: In a positive move, Karimganj district administration has ensured that possibilities are bright for exporting the handloom items produced by the Weaving Societies and Self Help Groups (SHGs) of the district.

"The handloom products of the district have excellent quality and can be floated for sale via the online e-commerce platforms," Deputy Commissioner Anbamuthan MP said after inaugurating the five-day district level exhibition cum sale of handloom products at the Town Kalibari field on Friday.

Anbamuthan MP took stock of the exhibits displayed across 15 stalls in the exposition. Besides informing about the steps which could be facilitated for export of handloom items so that the market reach increases, provided the Weaver Societies and SHGs express interest, the Deputy Commissioner suggested that the standard and quality of the handloom produce should be improved for better prospects. Also, ADC Nisarg Hivare pitched for enhancing the product value of the handloom produce. Mihir Debnath, member Board of Governor of the Karimganj District Handloom Weavers Cooperative Society Limited informed that out of the 84 Weaving Societies, 10 societies along with five SHGs have taken part in the exposition. "In the yesteryears, the fine handloom produce was exported to countries like Indonesia, Hong Kong and Malaysia but in recent times such ventures have been affected due to fund crunch. However, the Administration along with elected representatives have been trying to pump in fresh energy into the segment so that the weavers' produce from this remote part of the country could go overseas," Debnath maintained.