Sukmaya Lama
TRAVEL
It was one of those random conversations regarding travelling and trekking to offbeat destinations that resulted in my trekking journey to the Monpa Trail, Arunachal Pradesh. I, together with my camp-mates and fellow trekkers, boarded our car that would take us to Sangti Valley. Zooming through the winding roads, the light breeze rustling my hair, the music on the stereo... the excitement had just begun. Once there, all we could hear was the sound of the gushing river, feel the cold air, and see a few tent lights. Bonfires were lit, a barbecue was set up, and we were on camp-mode already.
Next day, I woke up early and went for a stroll to the village nearby. It was quiet in the camp site but the villagers were up early. Norbu Ma'me was generous to provide us with tea and cheura. I thanked her for the trust and love with which she made us feel at home. Such small moments take away a part of my soul and I have no regrets to leave it behind.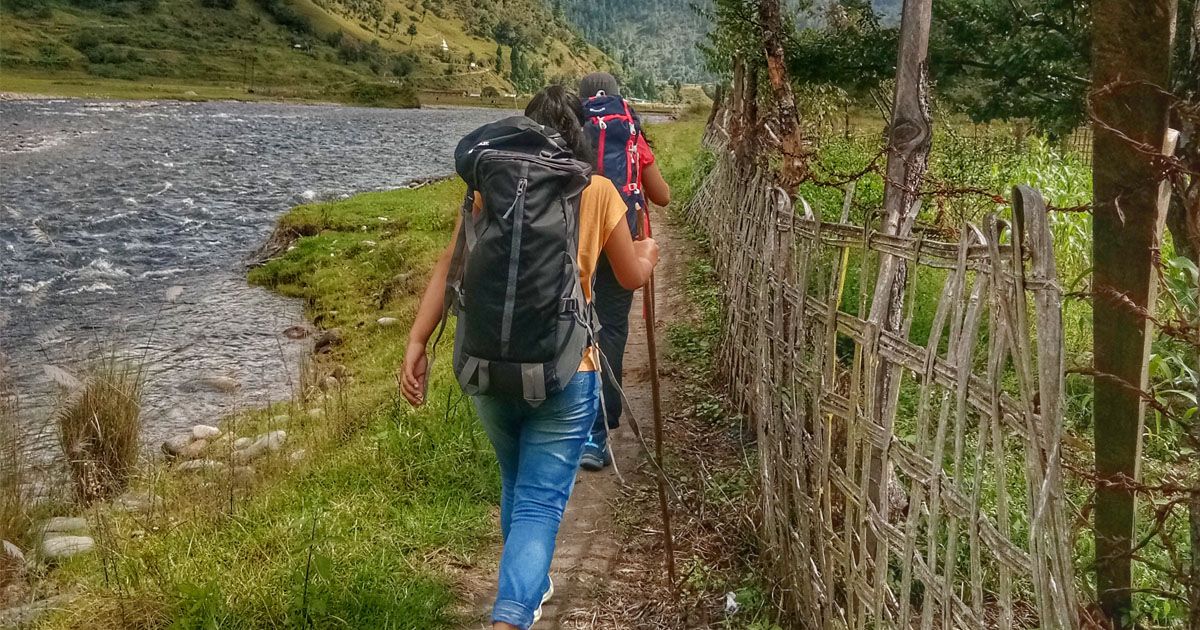 Back in the camp, we got ready for our trekking. Our guide – Ngwanag – and the porters were already there. Our destination was Khalibok, a quaint village. On our way, we got to know that the elderly Jibi (village headman) had passed away a week ago, and that there was a small function in the village Gompa (Buddhist monastery). Guests in colourful clothes were on their way to Khalibok for the ceremony. The welcoming gesture of the local folks at Khalibok took away all our tiredness.
We sat for a quick lunch prepared by Ngawang at his own residence. He lived with his wife Yishi and daughter Dorjee. Soon, he took us on a village tour. We visited the Gompa and prayed for the departed soul. I found a spot to sit, which overlooked the village and the surroundings around me. Khalibok is a small village with a population of hardly 150 people. The majority belongs to the Monpa tribe. There is a primary school and Ngwang himself is an important member of the school administration. Post-primary, the children are sent for higher studies to Namshu, Dirang, Itanagar, or Guwahati as per their ability to afford.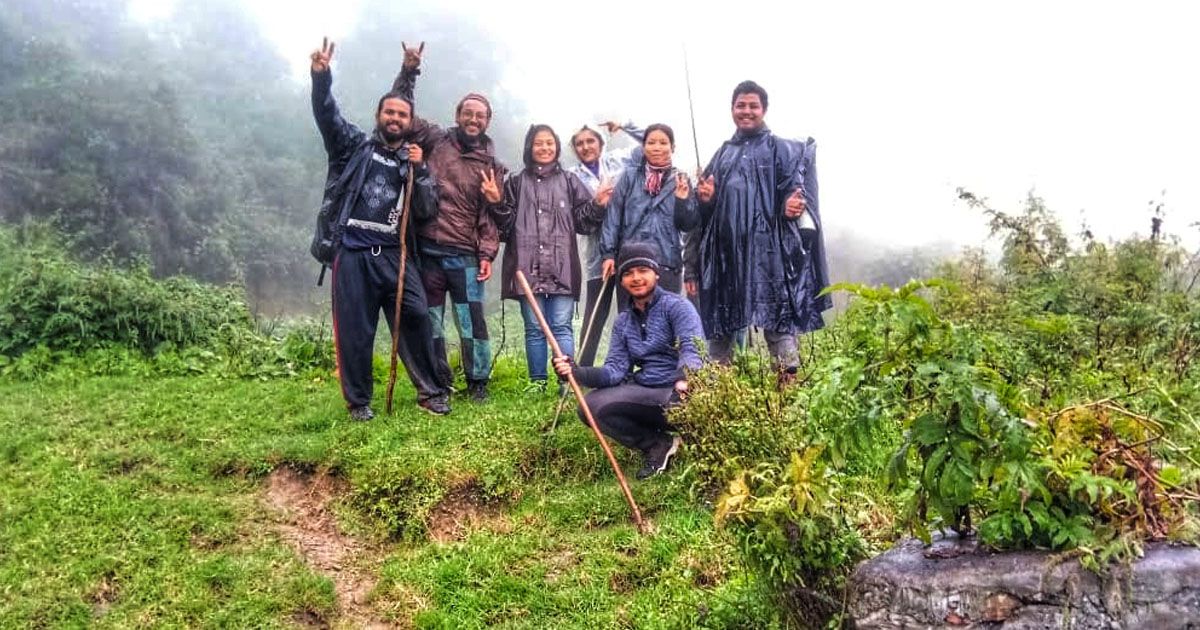 Here, we were introduced to some local wines – bangchang, aaraa, and shura. For dinner, we had a traditional Monpa dish.
The second day of our journey was to Chander village. On the way, we saw horses and yaks grazing nonchalantly. Every now and then, at a slight corner, we could see lines of fresh green rows of cabbage being cultivated on the slopes. Terrace cultivation is common among the Monpa people living in the far-off villages. As we moved closer to Chander, the temperature dipped. It was very foggy by the time we reached the village. After four hours of trekking, we reached our home-stay that belonged to Ngawang's sister. A hearty lunch was soon followed by a small village tour by Ngawang, who took us to the yak breeding farm. The village had roughly 13-14 households and not more than 80-100 people. The main source of income was yak butter and cheese prepared manually and which had great demand.
I woke up early the next morning. As soon as the mist disappeared, Khalibok could be seen tucked away in a distant corner. We came down for a quick breakfast, as we had a long trek to Pangma village. On our trek, we could see huge trees and our guide informed us about the utility of the plants and trees. The locals are well aware of the value of the plants here and their traditional knowledge systems have resulted in the sustenance of the eco system. Finally, we reached Pangma. After a sumptuous lunch, Ngwang took us for a tour. Pangma is a small village which has hardly 14 households. We walked through fields of maize and old stone houses in the village. We returned back to our home-stay and started our preparation for dinner. More wine followed, along with music and dance.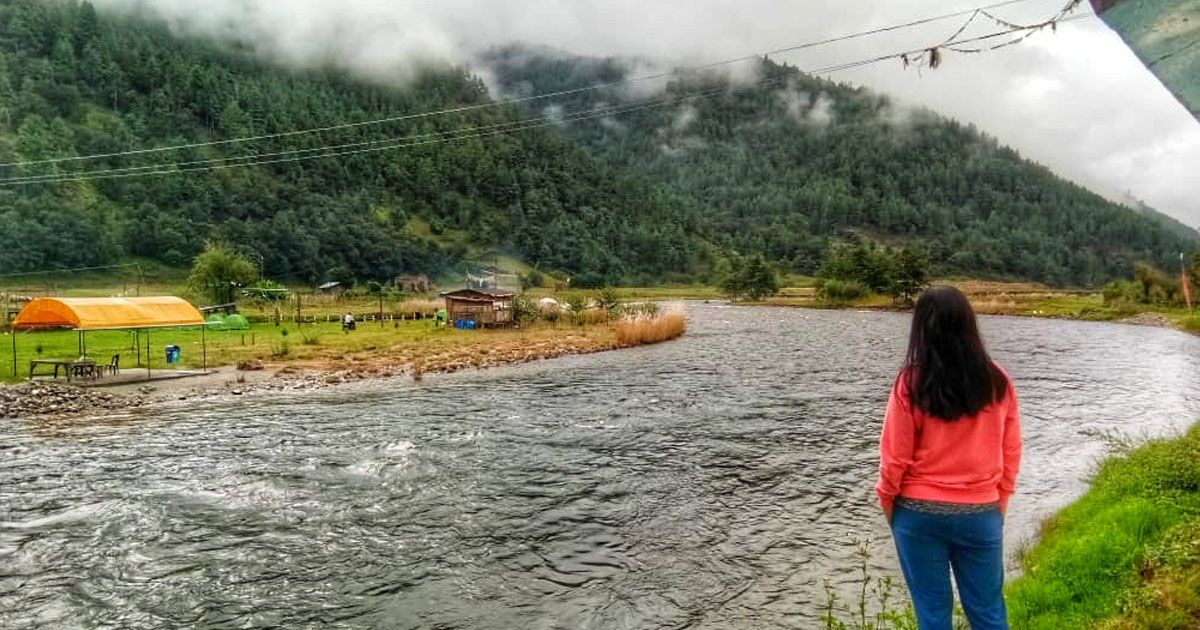 The next day was the last day of our trip. Ngawang left for Sangti. We were all by ourselves now and had another destination to cover. We had tea, packed our bags, and off we went. The weather was favourable and the roads were much better. While walking towards Thembang, we talked cheerfully about our next trip and planned a re-union of our group.