Nurul Islam Laskar
Charles W Eliot had said, "Books are the quietest and most constant of friends; they are the most accessible and wisest of counsellors, and the most patient of teachers." Hence, we may conclude that we are incomplete without books. But, how does one scout for a good book and benefit from it? Some books are very captivating and you may have already read them time and again. Now, you want to read something new but you don't know what you want to read. You go to the library but you haven't decided on a good book. If you have the right information, it is convenient and super easy to choose a book!
To begin with, you may ask yourself a few questions. "What genre of books do I like? Sci-fi, adventure, mystery, non-fiction, fiction, realistic fiction and so on are a few options. Next question could be, "What authors do I like?" This could be followed by research on books by authors you've enjoyed in the past. Chances are: they'll have another publication that you'll enjoy, and by searching by author name, you can get more of the same types of books that the author has written. What are your interests? Insert your hobbies into your bookstore or library catalogue and search and set it to, "Keyword". By doing this, you will find books that you can read that would surely interest you.
Very often, our own house may have a good stock of interesting books. Usually, they would be quietly collecting dust on our bookshelves. Maybe we have forgotten about them. Or someone who is living with us has a couple of good books. Thus, by searching in our own house, we can find books for ourselves that we can read, and it won't even cost us any money!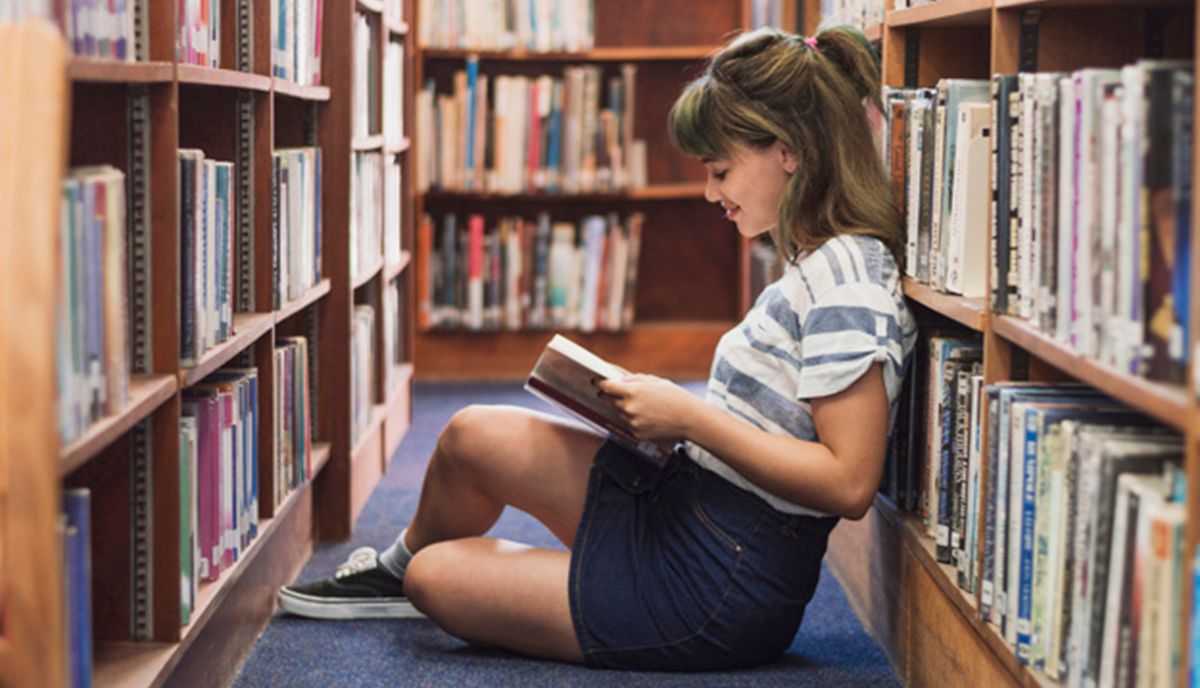 You can ask any knowledgeable person or a booklover to recommend a good book. You can also ask your friends, relatives, or even your teacher. Friends or family members with whom you have things in common can often make excellent book recommendations. Local bookstores and bistros often have wonderful recommendations, and when they get to know you, it's even better, for they would go out of the way to cater to you. In addition, read book reviews in newspapers, magazines, and on social media. Read the bestseller lists published in most newspapers, weeklies, and their literary supplements. Find out which new books are making headlines, and why.
By joining a book club, you can benefit a lot. Being a book club member is often a way to experience new books you might never have had the inclination to read otherwise. Joining a book club or making a book club helps you to know who else likes the same books as you, and you can read books that others have read and discuss them. Get people that like to read books join your book club. Dr APJ Abdul Kalam often exhorted people to set up home libraries, even if it was with a few books. He, however, did not call them book clubs but called them home libraries. The concept is more or less similar.
Find out if your library or bookstore has computers. If it does, then browse through the library's search engine. You can use the search engine to find a certain book, books by a certain author, or anything as broad as a certain genre. You may also talk to the librarian, she/he will surely help. Lastly, if a book fair is on in your town, don't miss it; in its depths, you'll find pearls in the form of exquisite books.
-----------------------------------------------------------
(The writer is a motivational speaker and public relations consultant.)