STAFF CORRESPONDENT
SILCHAR FEB 16: Unable to tolerate the alliance of Congress party with All India United Democratic Front (AIUDF) ahead of the Assembly election, Deepan Dewanjee, a long time Congress cadre in Silchar has joined the Bharatiya Janata Party.
Tendering his resignation before the Assam Pradesh Congress committee president Ripun Bora, Dewanji said, " I am disappointed by the decision of the party to go with an alliance with the AIUDF in the 2021 election. The AIUDF founded by Maulana Badaruddin Ajmal represents a particular community and its members have raised Pakistan Zindabad slogan at the Silchar airport while welcoming the party founder. Also, they raised many communal speeches which directly dishonour the Hindu sentiments. I oppose the philosophy of the AIUDF and Congress party's alliance has hurt my sentiments and many others like me."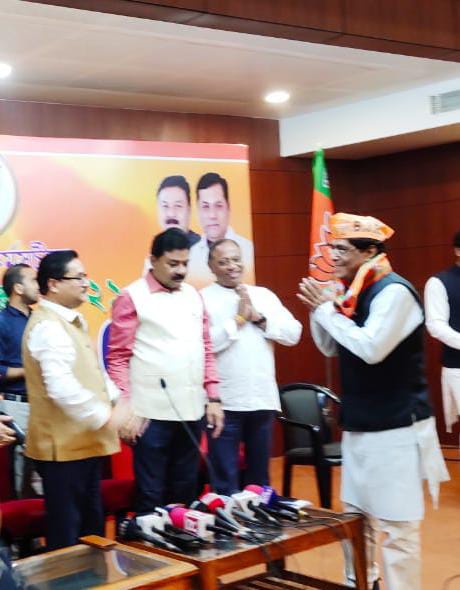 Dewanjee further blamed the party leadership for its top-down approach which in his words has disappointed the Congress cadres and supporters at the grassroots.
On joining the BJP in the presence of State Minister Parimal Suklabaidya, State President Ranjit Kumar Dass, general secretary and Silchar MP Dr Rajdeep Roy, national general secretary and Mangaldoi MP Dilip Saikia, Dewanjee praised the leadership of Prime Minister Narendra Modi and hailed the efforts of Chief Minister Sarbananda Sonowal and Finance Minister Dr Himanta Biswa Sarma.
On the other hand, reacting on the developments, former Minister Ajit Singh and other Congress leaders have quipped before the media that it was his (Deepan's) personal decision to leave and join any other party and "the reasons are best known to him."