STAFF CORRESPONDENT
Silchar, Feb 27: Fostering the spirit to enthuse young voters of Cachar district in the ensuing Assembly elections, the District Administration launched the poll theme "Gaurav Cachar" and unveiled the mascot Mishti as well.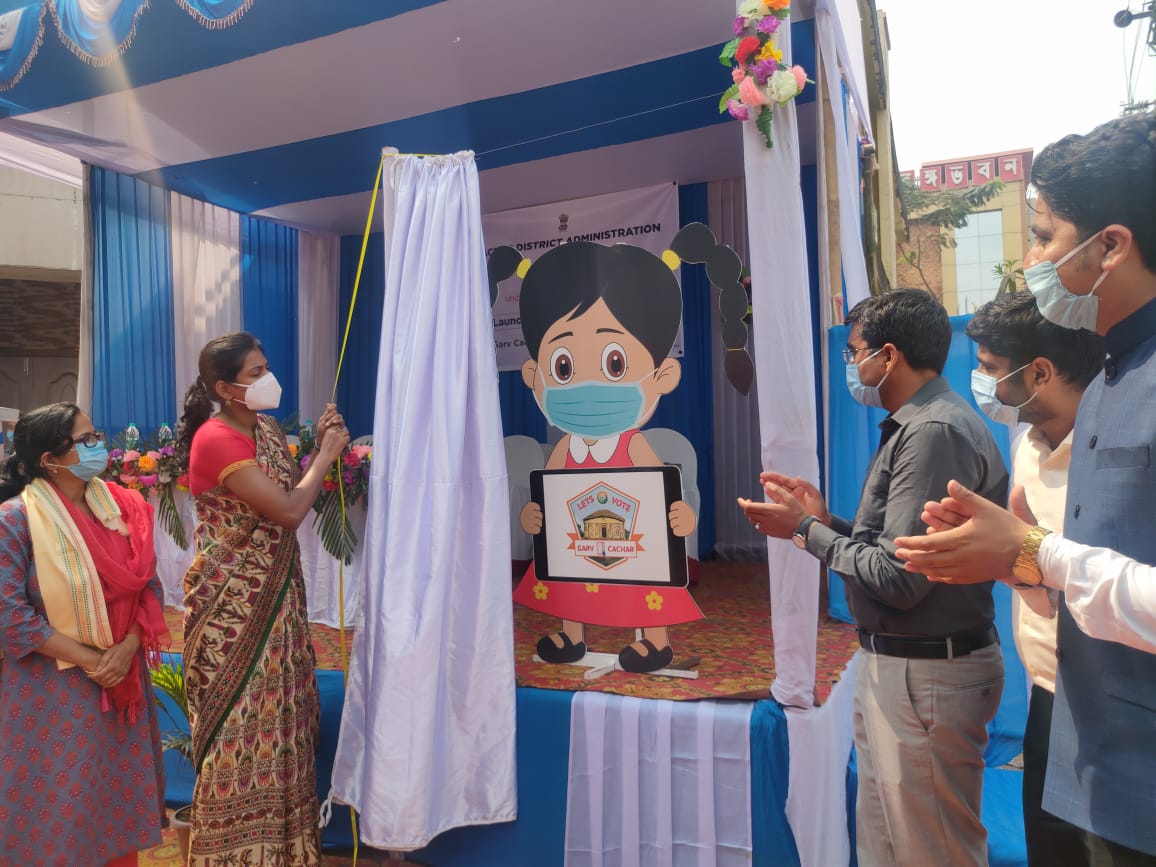 Deputy Commissioner Cachar Keerthi Jalli IAS and Additional Deputy Commissioner Sumit Sattawan IAS did the official proceedings and took initiative under the Systematic Voter Education and Electronics Participation (SVEEP) to motivate the young electorates.
In her address, Jalli said, "Cachar district has its own rich history. The Station Commission meeting was held in 1882 and Silchar municipality was later formed from that source. There are also the last ruins of Dimasa kingdom in Cachar district. Patterns of highly advanced engineering we still see in those ruins. Keeping that history in mind, our theme this time is Gaurab Cachar. We want every youth of the district to enrich the right to democracy keeping in mind that rich history. The highest right of democracy is to elect their own representatives and they will get that opportunity in future. We want them to come forward and vote for themselves, vote for whomever they like and if they don't like it, there is a nota option"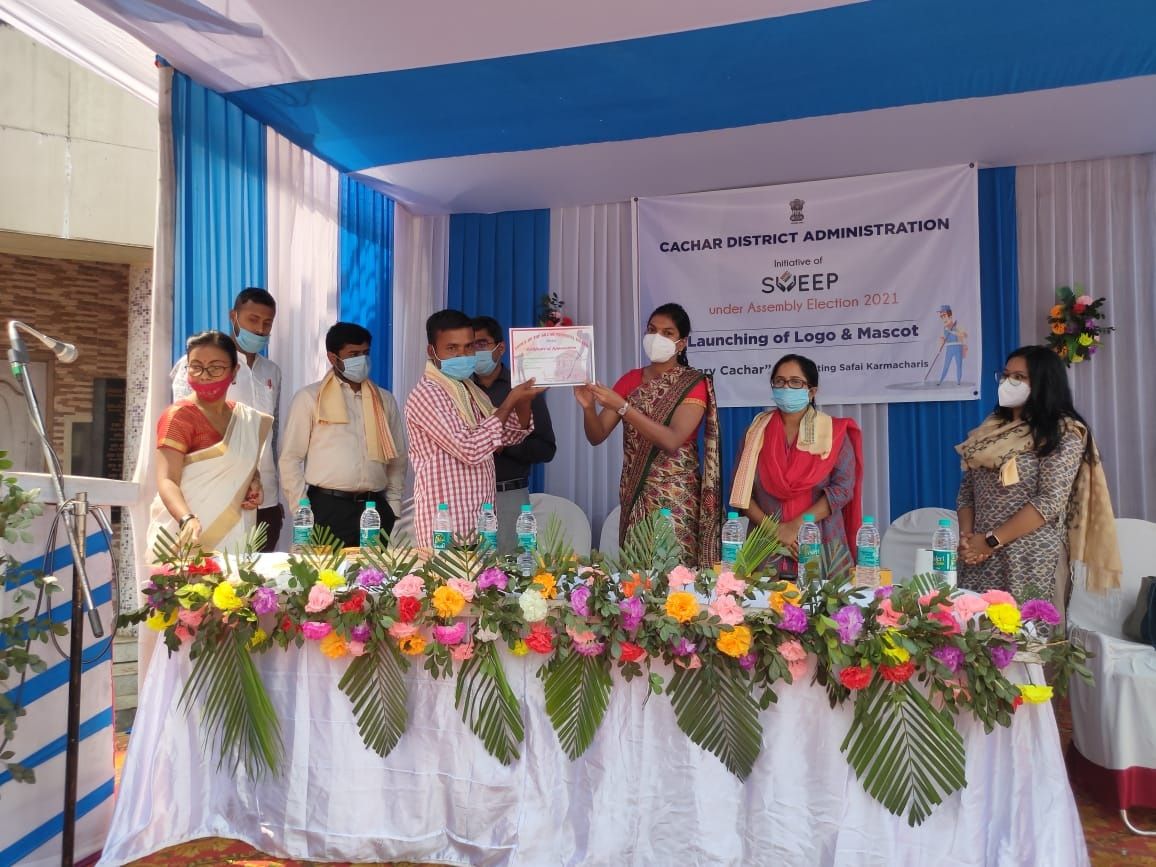 Meanwhile, the Administration felicitated the cleaning workers of Silchar Municipal Board on the occasion. Appreciating the efforts of the cleaning staff of the civic board, the Deputy Commissioner said, "last year, when everyone was confined to their homes during the difficult time of corona virus infection, these cleaners have kept the whole city clean at the risk of their own lives. Containment zones were set up in different areas and they have shown courage by clearing the garbage. We salute them and plan to put them in front to make voters aware this year."