Begin typing your search above and press return to search.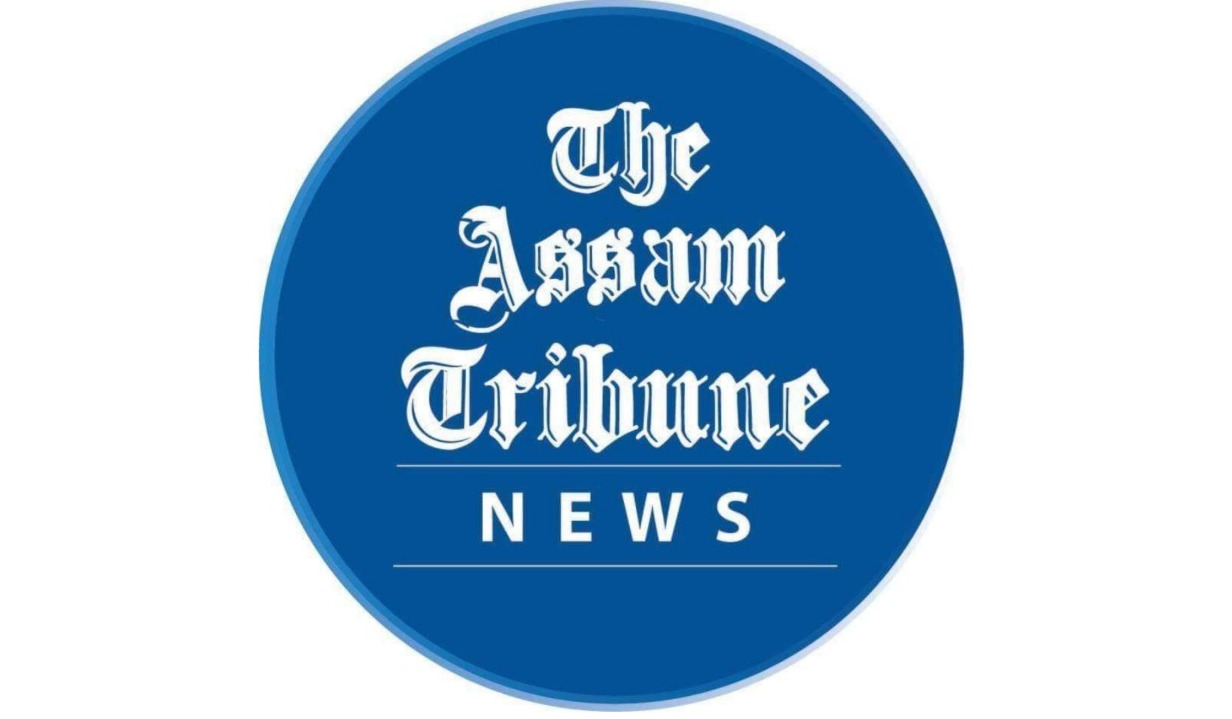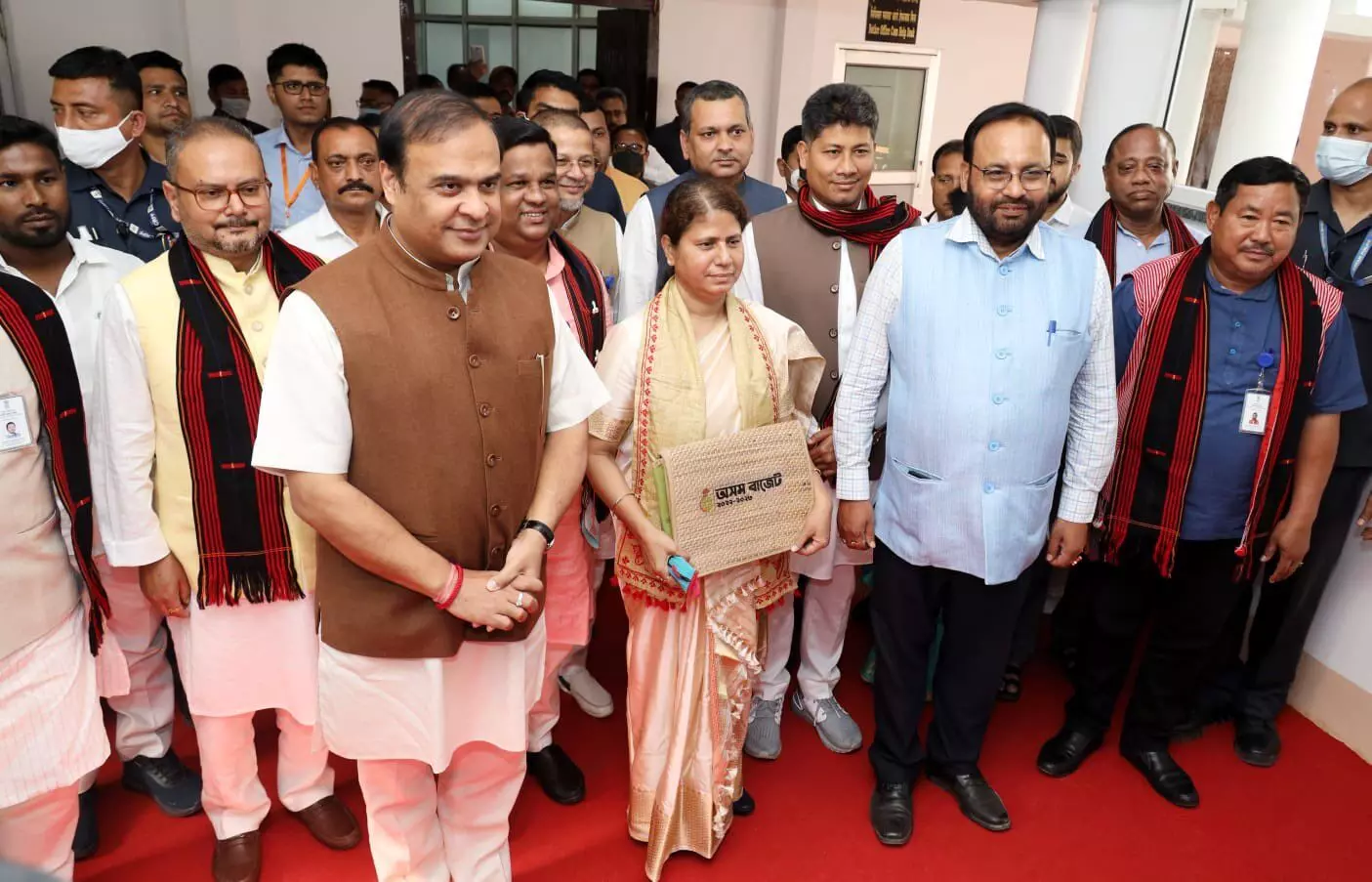 Guwahati, March 16, Assam Finance Minister Ajanta Neog today presented the State budget for the year 2022-23 in the State Legislative Assembly. Some of the key points of the State Budget are as follows:
1. Four new schemes for road construction announced - Pakipath Nirman Achani, Unnoti Pakipath Nirman Achani, Mothauri Pokikaran Achani & Path Nobikaran Achani for construction, upgradation and maintenance of all-weather roads, including those on embankments.
2. Two major bridges to come up over Subansiri at Dhunaguri & Luit with help from GoI & AIIB. Bridge linking Majuli with Bihpuria & Nemati in progress. Trumpet Junction to be built at Gauripur, North Guwahati to enhance utility of the bridge over Brahmaputra.
3. Four roads under Asom Mala to be upgraded in 2022-23, with 19 new road over bridges being taken up. New flyover project to be taken up in Mancota Road, Dibrugarh and new elevated road in GNB Road, Guwahati.
4. Reduction of 1% VAT on Aviation Turbine Fuel for aircraft. Proposal to start new scheme to facilitate cheaper air connectivity from Guwahati to Lakhimpur, Dibrugarh, Silchar and Tezpur.
5. Allotment of ₹156 crore for acquisition of 50 acres of land for Jorhat Airport, ₹50 crore for acquisition of 870 acres of land for Greenfield Airport at Silchar and ₹3.56 crore for acquisition of 84 acres of land for Lilabari Airport at North Lakhimpur.
6. Assam Inland Water Transport Development Society to develop 13 small terminals on National Waterway 2 on Brahmaputra at Umananda, Uzan Bazarm Kurua, Guijan, Ghaghor, Kachari, Goalpara, North Guwahati, Aphalamukh, Neemati Ghat, Matmora & Disangmukh.
7. APSC to fill 13,572 Class III & 13,787 Class IV posts and finalise 3,587 Grade-I and 1,568 Grade-II vacancies. Compassionate Appointment for 930 posts in Education Dept & Sixth Schedule Areas to be completed soon to meet target of 1 lakh jobs.
8. Incentives under Category-1 of AMFIRS to be disbursed before Bohag Bihu in remaining 7 districts of Assam. Govt to pay overdue amounts of Category-2 & clear outstanding debt of Category-3 borrowers whose accounts have turned NPA. Total budget: ₹2,500 crore
9. Orunodoi assistance enhanced to Rs 1,250 per month from next financial year, with ₹250 additional subsidy for 50 units of electricity. Six lakh additional beneficiaries to be added from Bodoland Territorial Region.
10. To augment education facilities, 436 schools in tea garden areas to be brought under ambit of State Govt. 117 Model High Schools in gardens to be made operational from 10 May 2022. Remaining 2.9 lakh households under Jal Jeevan Mission to be covered by 2022-23.
11. OBC communities to have their own authorised organisations for recommending issuance of caste certificates to respective community members. Proposal to allow up to 50 bigha per tribal family by removing upper ceiling of 8 bigha under Assam Land Policy, 2019.
12. ₹25 crore earmarked each for the holistic development of Tai Ahom, Moran, Matak, Chutia and Koch-Rajbongshi in the present budget. Transfer of entitlement grants under single Head of Account to Councils under Sixth Schedule.
13. Seuj Axom Abhijan to increase green cover in Assam from 36% & to 38% in 5 years using Miyawaki model. Establishment of Assam Agro-Forestry Development Board. Introduction of 200 electric vehicles & 100 CNG buses for ₹250cr under Smart City project in Guwahati.
14. Proposal to set up three new medical colleges at Sivasagar, Karimganj & Goalpara, along with a super-specialty hospital at IIT Guwahati. Construction of medical colleges at Dhemaji, Bongaigon, Morigaon, Golaghat & Tamulpur to start this year.
15. Expansion of primary healthcare with establishment of 1,000 Buniyadi Swasthya Kendras and upgrading 200 sub-centres. New Ayurvedic Colleges to be set up at Dudhnoi and Palashbari. One BSc Nursing College/GNM Nursing School for each medical college.
16. District hospitals in Barpeta, Silchar, Diphu, Jorhat, Tezpur & Lakhimpur to be upgraded to super-specialty hospitals for Rs 3,798 crore. Sneha Sparsh Plus scheme to cover rehabilitation costs for children suffering from cerebral palsy.
17. Mission Basundhara 2.0 has been introduced to offer next generation land related services. This will enable realisation of land revenue from rightful owner and allow them to use land as collateral to unlock value of land.
18. All post-retirement benefits will be ensured for State Govt employees: Payment of GPF, Gratuity, Leave Encashment and GIS through single window interface.
19. 40 seed farms under Assam Seed Corporation Limited and Directorate of Agriculture with allocation of ₹10 cr. Decentralised Procurement Scheme for Kharif Marketing Season 2022-23. 150 Paddy procurement centres and at least 30 rice receiving depots to be set up.
20. 3% increase in Dearance Allowance in addition to the 11% already provided to State Govt employees and pensioners.
21. ₹4000 cr earmarked for Mukhya Mantri Souro Shakti Prokolpo to increase generation of clean energy by installing solar power generation plants with aggregated installed capacity of 1000 MW.
22. NIDA Fund of ₹50 cr each to Majuli University, Rabindranath Tagore University, Bhattadev University, Madhabdev University, Birangana Sati Sadhini State University and Aniruddhadev Sports University.
23. New Industrial and Investment Policy 2022 to boost industrial growth. Hospitals, hotels and cruise services, shipbuilding and vehicle scrap processing facility will be included in industrial sector for various incentives under the new policy.