STAFF REPORTER
GUWAHATI, Feb 4: In a major political development ahead of the coming Assembly elections in the State, a pre-poll alliance between the Assam Jatiya Parishad (AJP) and Raijor Dal has been finalized.
The decision was announced today by AJP president Lurinjyoti Gogoi after meeting Raijor Dal president and jailed KMSS leader Akhil Gogoi at the Gauhati Medical College and Hospital here, where the peasant leader is undergoing treatment.
The AJP also confirmed that the Autonomous State Demand Committee (ASDC) was already onboard the regional front and talks with the Bodoland People's Front (BPF) – a partner in the present ruling alliance – were also moving in a "very positive" direction.
Even if talks were on about a political front of all regional forces (minus the AGP) in the State ahead of the ensuing elections, today's was the first formal meet between the heads of both the regional political outfits that will make their political debut this year.
Once again, denying any possibility of stitching an alliance with the Congress, Lurinjyoti Gogoi said that no national and communal parties can come with the regional alliance and this matter has already been discussed with Akhil Gogoi.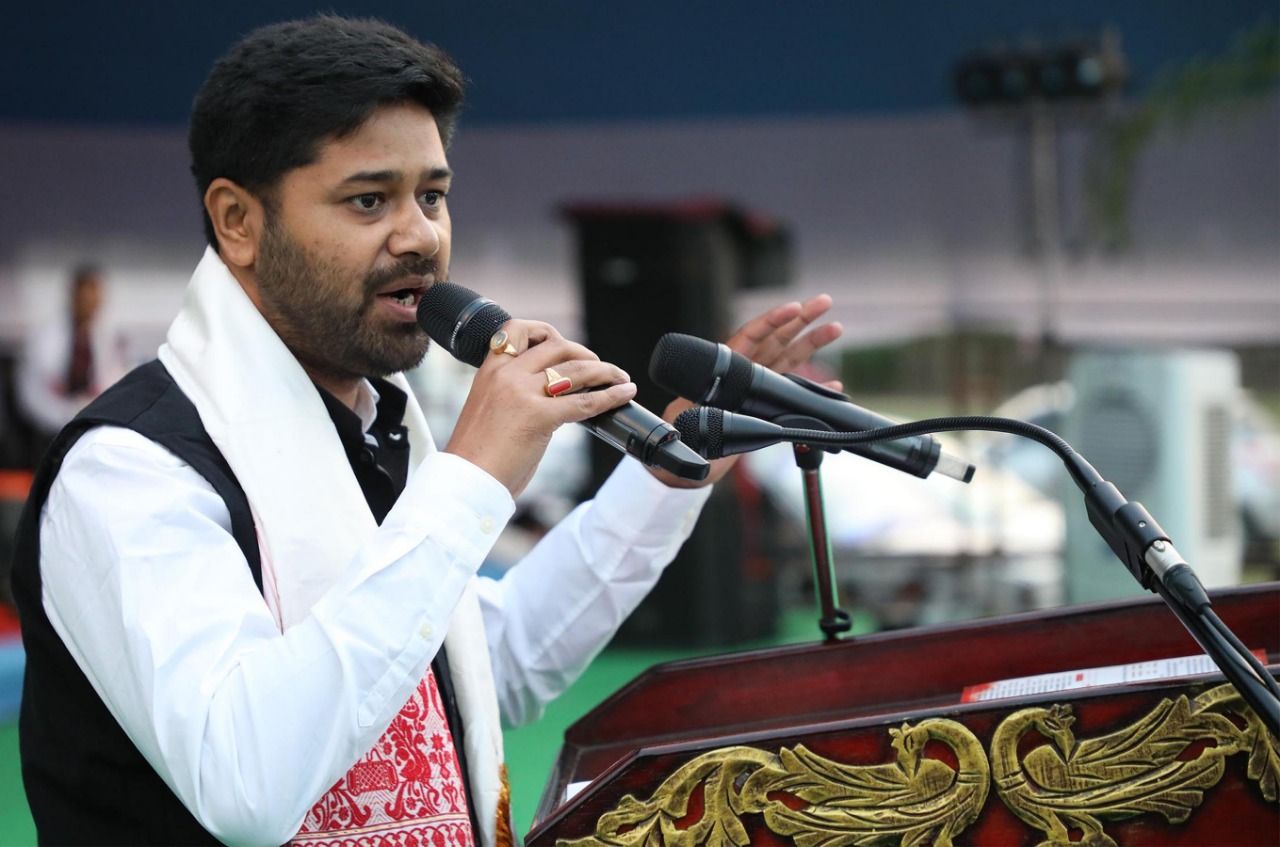 "The regional alliance would be formally announced once the modalities are finalised. However, on principal, we have agreed upon a number of issues and no alliance with the national parties has been mutually agreed upon," the former AASU leader told The Assam Tribune.
"This Assembly election is going to be a straight fight between the regional forces at one end and the national and communal forces on the other. There is no triangular contest, as being propagated by many," he added.
Lurinjyoti Gogoi said that the regional front would field candidates in all the 126 Assembly constituencies and the break-up of the same would be announced soon.
AJP general secretary Jagadish Bhuyan, who accompanied Lurinjyoti Gogoi to the GMCH, stated that the AJP would ensure that the regional votes are not divided at any cost. "Since our inception, we are clear about uniting the regional forces together to uproot the BJP and deter the Congress and its allies," he added.
It may be noted that several State Congress leaders have expressed their willingness to take the AJP along as an ally in the coming elections.
The AJP leaders, after meeting Akhil Gogoi, also slammed the State government for detaining the KMSS leader.
"This government is acting in the most undemocratic manner with a fascist mindset. Akhil Gogoi was leading a public protest, which is not criminal. People of Assam have now realised that there was no alternative to a strong regional alternative in the State to protect their identity and existence," the AJP president said.
Akhil Gogoi has been detained since December, 2019 for various cases against him.