Silchar, February 1: Environment enthusiast and well-known herpetologist of Barak Valley area Sumit Nath recovered five snakes from a snake charmer.
Environmentalist and academician Prof Parthankar Choudhury informed that the rescued snakes belong to rare species that include Short-nosed vine snake, Ornate flying Snake, Brown Vinegar Snake, Red Sand Boa and Spectacled Cobra (Kakinag).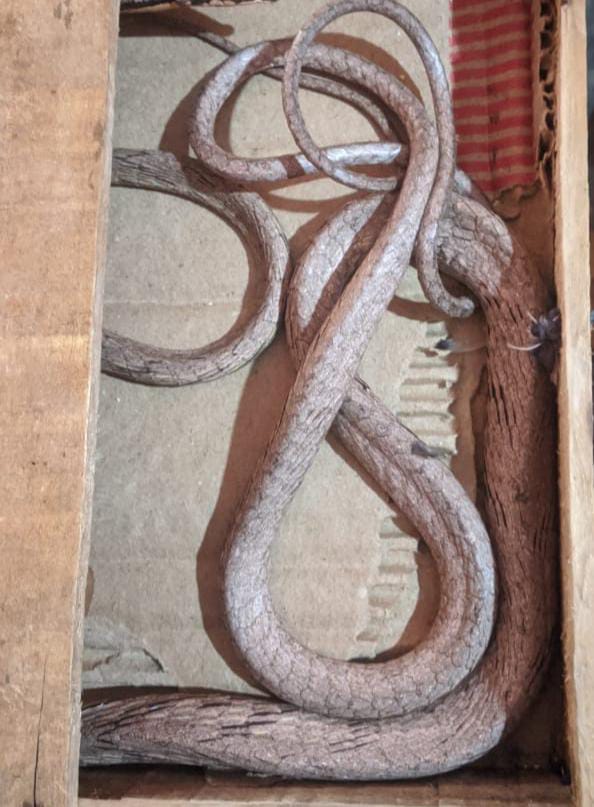 The first two snakes are locally found, while the rest three are non-native to Northeast India, and therefore, if released locally, might not be able to survive. The professor informed that he had communicated the developments with Minister of Environment and Forest Parimal Suklabaidya and requested him to translocate these three snakes to the Assam State Zoo cum Botanical Garden, Guwahati. Accordingly, he has said that he will instruct the forest officials of Cachar forest division.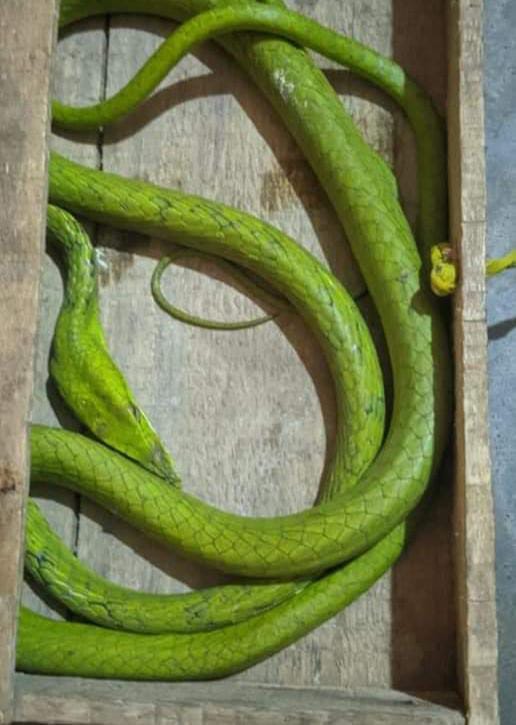 The Short-nosed vine snake and Ornate flying snakes are likely to be released locally in the Barail range with the help of forest officials.

Meanwhile, conservationists of the area have raised voice to book the snake charmer under relevant sections of the law at the earliest.