Begin typing your search above and press return to search.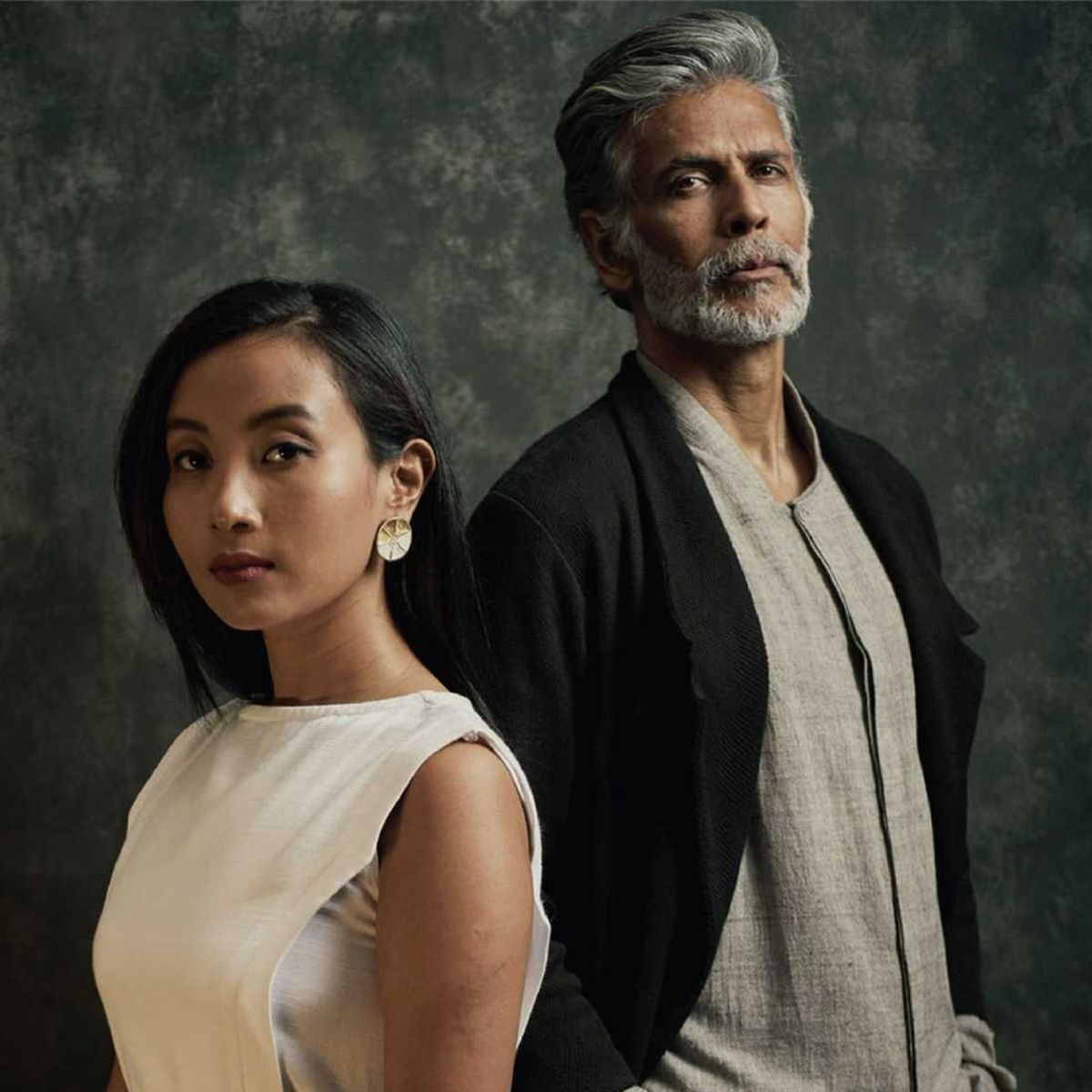 Milind Soman, Ankita Konwar star in PETA India fashion lookbook
Model-actor Milind Soman and his wife Ankita Konwar feature in a new vegan fashion lookbook, showcasing eight stylish outfits created without fur, leather, wool, exotic skins, cashmere, mohair, or silk.
The lookbook will be unveiled at the ongoing FDCI x Lakme Fashion Week.
"Every time we wear vegan, we are choosing to be kind. I've teamed up with my friends at PETA India to showcase at FDCI x Lakme Fashion Week some of the many luxurious vegan, eco-friendly materials available these days," Milind said.
Ankita added: "PETA India's vegan fashion lookbook is about showing how easy it is to look killer without killing animals."
Vegan fashion from labels such as Proyog, Daisy Days, Urvashi Kaur, Papa Don't Preach by Shubhika, The Frou Frou Studio, Azga, Equiivalence, Kunal Anil Tanna, Ethik, Mati, Strey, No Nasties, A Big Indian Story, Paaduks, Countrymade, Jenjum Gadi, and Outhouse highlight date night, office wear, leisure life, and athleisure looks.
The lookbook images were shot by Colston Julian and designed by Pulp India. Milind and Ankita's outfit styling was done by Devki Bhatt, who was assisted by Krutika Sharma. Their hairstyling and make-up were done by Nikhar Jivani, who was assisted by Niveditha Nayak and Abhilasha Kulkarni.
Jaspreet Chandok, head of lifestyle business for Rise Worldwide, says, "FDCI x Lakmé Fashion Week's Sustainable Fashion Day is proudly leather-free and we are pleased to celebrate vegan fashion with PETA India."
According to PETA, every year, in India alone, approximately 34 million cows and buffaloes are slaughtered. Many are forced on "death marches", during which handlers break their tails and rub irritants such as tobacco, chilli peppers, or salt into their eyes when they collapse from hunger, exhaustion, injury, or despair. Other cows and buffaloes are packed onto trucks so crowded that some die on the trip.
"Many snakes killed for their skin are inflated with compressed air; animals killed for their fur are routinely gassed or electrocuted; the hair of goats used for cashmere is torn out, while those used for mohair and sheep used for wool are roughly handled, thrown around, and often mutilated; and silkworms are boiled or gassed alive," says PETA.
The 2017 Pulse of the Fashion Industry report, published by the Global Fashion Agenda in collaboration with the Boston Consulting Group, concluded that cow leather is the most polluting material in fashion, while silk and wool are among the five most environmentally damaging materials. To keep the skins from rotting, leather tanneries treat it with toxic chemicals that often leak or are dumped into waterways, causing widespread pollution and damage to human health, including cancer.
Nowadays, more and more designers and retailers are embracing vegan fashion. Vegan leather and other animal-friendly options are available at nearly all major clothing shops in the country.
(Source: IANS)