Dr. Gitartha Roymedhi writes about a strange disease that affected the denizens of a Kazakh town.

The world is full of mysterious and exciting stories, and sometimes we get to listen to some stories which are hard to believe. We get to hear of many uncommon things, places, people and other creatures. And although such things seem unacceptable, they do exist. If someone tells you that there is a place on earth where the people kept falling asleep, would you believe it? But such a place does exist. It is a small, rural locality in the Esil district of the Akmola Region in the central Asian country of Kazakhstan (a part of former Soviet Union) where the people suffered from this strange disease. They all developed an uncommon condition called 'Sleep Syndrome' or the 'Sleep Hollow' disease.
In September 2014, a person named Viktor Kazachenko was riding his motorcycle across the steppe of Northern Kazakhstan. While heading into a town for some personal work, he got lost. He woke up four days later in a hospital with no memory of what had happened. Kazachenko had been hit by a mysterious illness that led to the black-out and he fell asleep while riding. Due to the illness, his speech became slurred, making it difficult for the doctors to understand whatever he was trying to say. He was diagnosed to be affected by the 'Sleep Hollow' syndrome.
Very few would know about a medical condition like Sleep Hollow, which is a possible medical disease in humans causing them to sleep for days or weeks at a time. If you are one of the affected persons, you will fall asleep during day-to-day activities; in fact, you will always feel sleepy. It all starts with some light-headedness; and the individual would feel like their legs feel too heavy to walk. Other than excessive sleep, the disease causes vomiting, hallucination, nausea and disorientation. Victims of the disease often feel hallucinations like a 'snail walking over their face'. When one gets struck with it, he falls asleep within minutes.
The town of Kalachi in Kazakhstan, which is also known as the Kalachevskiy, is called the Sleepy Hollow Town. In 2014, a fifth of the town's population was found to be suffering from this uncommon medical condition. With time, the number of cases also increased. In a period of three years, more than 100 people were affected by this mysterious illness in Kalachi. Many people moved to other places of the country to escape this Sleep Syndrome. The disease affected both adults and children. And according to a report, this disease also affected the animals.
It was first reported there in March 2013 when 152 people were found to be affected. The disease disappeared for some time, but re-emerged in mid-2015. Initially, everyone thought that this was some sort of intolerance to a specific drink. However, this theory was later disproven when kids started getting affected. Doctors and scientists got engaged collectively to find out the cause and to get to the bottom of this, so they started doing lab tests as well. They even checked for high radiation levels and radon gas, as well as for heavy metals, bacteria and viruses in the water supply of the area.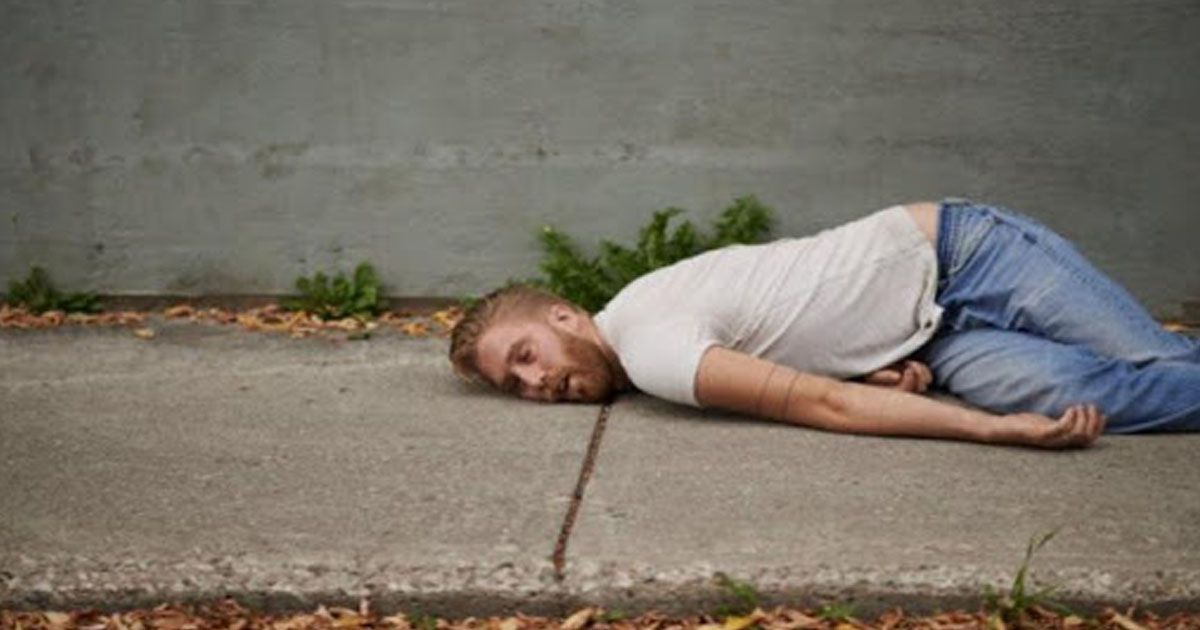 Eventually, the Kazakh officials stated that the cause for this rare disease was the presence of heightened levels of carbon monoxide, along with other hydrocarbons, in the atmosphere. A Soviet-era uranium mine situated just two kilometres away from the town pushed out the excess amount of carbon monoxide that contaminated the air and spread around town. Although the uranium mine had shut down long ago, it could still pump out the unfriendly gas. The concentration of carbon monoxide and reduced oxygen in the air was the real reason behind this sleeping sickness in the town of Kalachi. When a person inhaled the air, the carbon monoxide would enter their bloodstream and they would gradually lose consciousness, sometime for days on end.