Begin typing your search above and press return to search.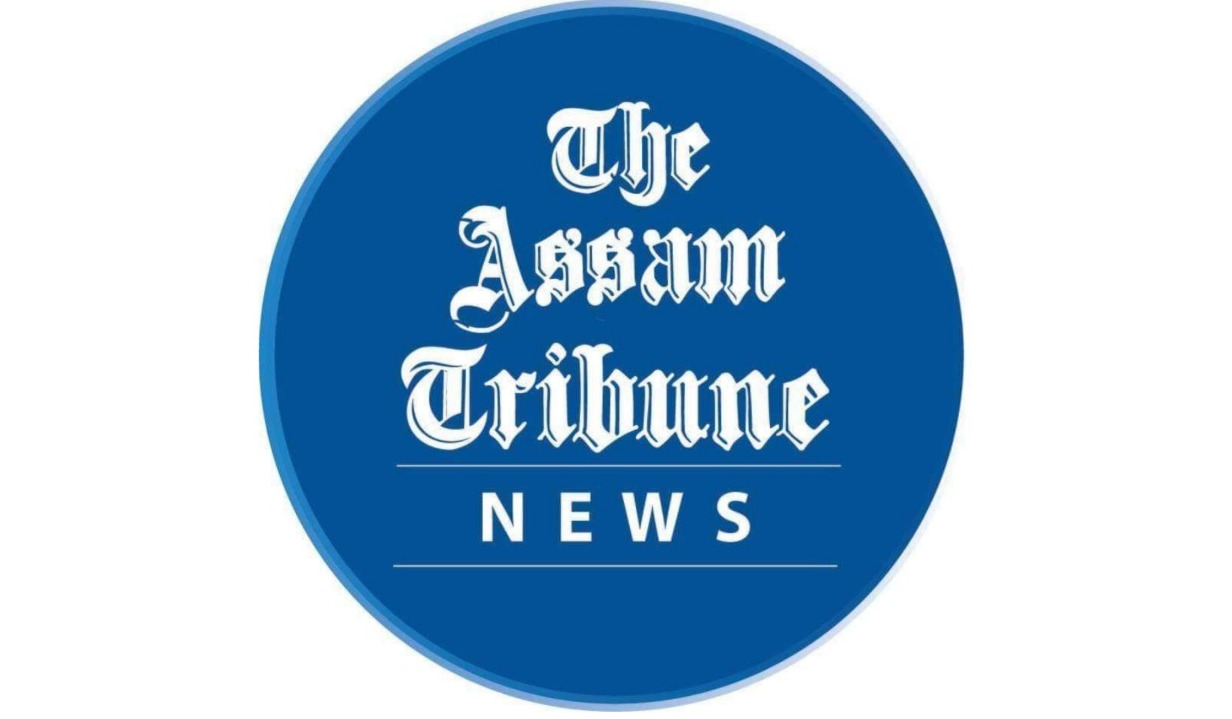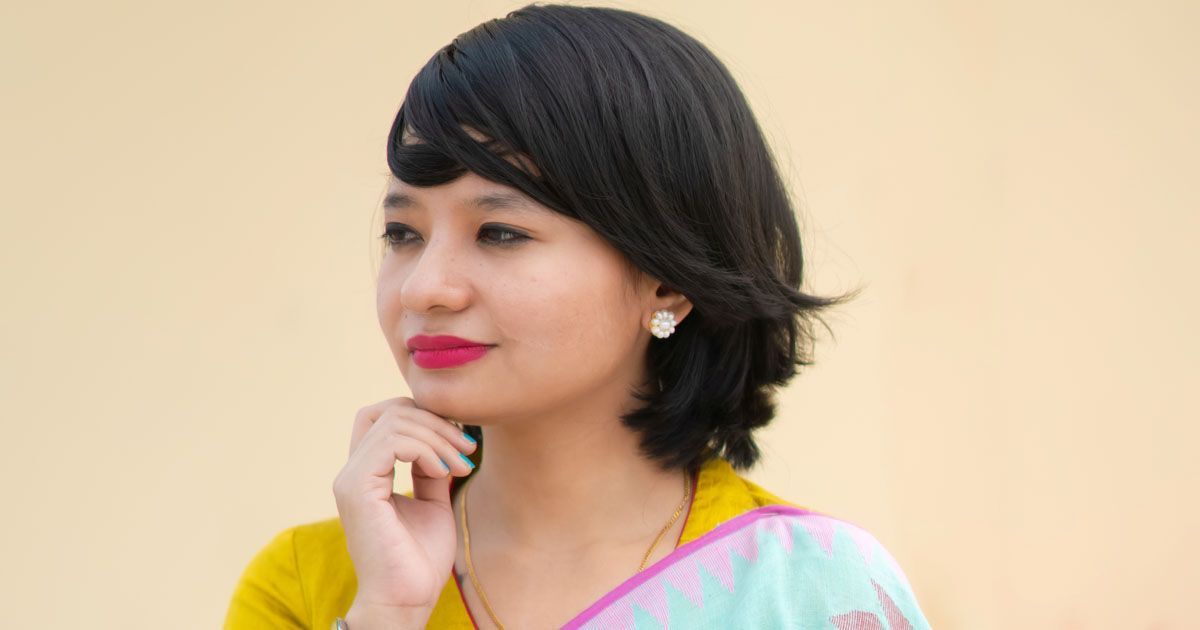 Bidisha Singha, [email protected]
Angellica Aribam stresses on the need for more women in politics.
A political activist is what we know her as, but she likes to call herself an "intersectional feminist" because that is what is at the heart of all her work – be it gender and race equality or women's place in politics. From being a student politician during her days at Delhi University, to being named as one of Forbes India's '30 Under 30' for her work on policy and politics, Angellica Aribam is now the founder of the Femme First Foundation – a non-profit and nonpartisan organisation that is committed to amplifying women's leadership in India. And the Foundation has recently launched a fellowship programme that is focussed on capacity-building, training, and mentorship of women in politics.
Excerpts from an interview:
Tell us about yourself… your Imphal and Delhi upbringing. How did the two cities and their distinctively different ways of life impact you and your chosen path?
I was born in the outskirts of Imphal. Conflicts between insurgents and the police, and human rights violations due to the Armed Forces Special Powers Act were a regular occurrence in Manipur. There would be so many curfews, bandhs, and general strikes. Seeing that the environment wasn't conducive for education, my parents moved me to Delhi at the age of 12 to pursue my schooling.
My time in New Delhi was dichotomous. It was here that I realised what liberty really meant; how it felt to live without constant fear for our lives. However, due to my ethnic features, I was racially abused and discriminated against by strangers, landlords, and even my own classmates. I learned that it was a fact of life for every Northeasterner in New Delhi. I decided that the only mode of survival was to either ignore or to fight back. I chose the latter. As a child, it was by performing well academically so that my teachers and classmates treated me with respect. Towards my late teenage years, I immersed myself in activities to resist attacks on students from the North-East.
You have been very vocal about several issues, be it racism, women's rights, women in governance, menstrual health, net neutrality, etc. What is the issue that is at the heart of your activism?
Through all my years of activism and politics, I've learned the intersectional nature of our identities and the manifestation of oppression or privilege accordingly. My activism began due to the racial injustice I faced since my childhood, but what became clearer with age is that my experiences of racism were compounded because of my gender too. And it's the sad truth for any woman belonging to any marginalised community. The oppression that women from Dalit, Muslim, Christian or tribal communities face is much higher than men.
To answer your question simply, I'm an intersectional feminist and it is what drives me to fight against all forms of oppression, be it patriarchy, racism or casteism. I firmly believe that having a diversity of voices at the decision-making table in politics and policy-making will lead to better governance and consequently, a better society.
Women in policy-making and governance – how far does India have to go in this aspect?
Well, India has a long way to go in that! We are currently ranked 142 out of 193 countries when it comes to women's representation in parliaments. Our Lok Sabha has only 14.3 per cent women MPs. The number is even lower in our Assemblies – with an average of just eight per cent. Women face sexism from the voters as well as their own political parties. It ranges from outright denial of opportunities to women, to tokenism, patriarchal bargaining, physical and sexual violence, online trolling, etc.
Talking from my own personal experience, to push back and survive, I constantly endeavoured to upskill and equip myself with new ideas and best practices of politicking. With no organisation in India focussed on women politicians, it wasn't easy. Additionally, as a first-generation woman in politics, I wished I had a mentor who could show me the ropes and guide me. All of these led to my starting the Femme First Foundation.
Can the North-East lead from the front when it comes to women in public office or policy-making positions, assuming that NE women are in a somewhat better position?
The North-East is as patriarchal as the rest of India, especially when it comes to women's leadership. The average number of women MLAs elected in our eight states is just five per cent, much lower than the national average. Even states like Haryana, Bihar and Uttar Pradesh perform better than the Northeastern states when it comes to women being elected in the State assemblies. In fact, Mizoram and Nagaland are the only two states that currently have 100 per cent male MLAs. One could say our women are more active in the grassroot movements, but that changes once you go a bit higher. The glass ceiling does exist.
Our society is also patriarchal in nature. According to the latest report by the National Crime Records Bureau, Assam is amongst the top five states with the highest number of crimes against women. Manipur ranks third nationally in terms of spousal violence as per the National Family Health Survey-5. These are just a few examples. But the truth remains that our women are still conditioned by gender roles, morally policed, live with domestic violence, and men still make most decisions for them.
You have been a student politician and in a State like Assam student politics has always been at the forefront of creating public opinion… do you still endorse this aspect of politics?
Of course, I do! Here I should mention that I have spent a few years working as the Assam in-charge for the students' wing of a national party. I've witnessed from within colleges and universities the passion with which student activism is carried out. In fact, much of Assam's history and politics have been shaped by student movements.
There is this misconception that education happens only within the confines of the four walls and not beyond it which is why people frown at student politics. Such misconception makes education all about scoring well in exams. It disregards that education is about expanding one's horizon too. And politics shapes every aspect of our lives and dictates how we live, recreate, and graduate. This is where student politics comes in. They serve as a window to different worldviews enriching our experience and perspectives. It helps in turning our students into politically aware citizenry.
Students' organisations also serve as a grievance-redressal platform, act as a watchdog of the excesses of the administration, and fight for the rights of the students. Not just that, ethnicity-, caste-, and religious-based student organisations serve as a support system to students belonging to marginalised sections who find it difficult to assimilate themselves to the majority culture of the campus. Therefore, I'm a strong proponent of student activism.