SILCHAR FEB 21: In a bid to commemorate the sacrifices of valiant soldiers during the historic Kargil war, the Kargil Vijay Smarak was ceremoniously at Tarapur E&D colony on Sunday.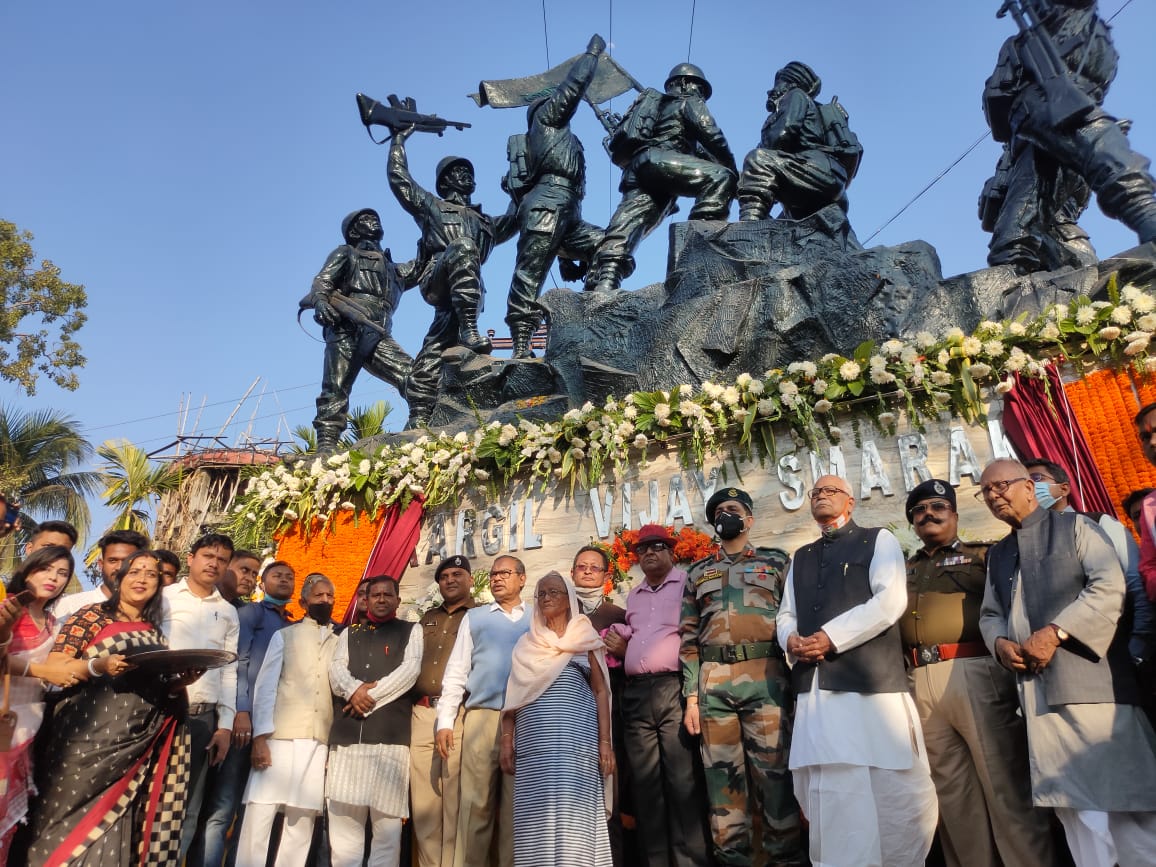 The statue has been carved utilising Rs 17 lakh and according to Silchar MLA Dilip Kumar Paul, who took initiative for installation of the statue, Rs 10 lakh has been alloted from Chief Minister's fund while the remaining amount has come from the MLAD fund.

The statue has been ceremoniously unveiled by Masimpur Military Station commandant Col. Pankaj Yadav, martyr Nandachand Singha's mother Brinda Devi and retired Captain Ram Bhagat. Silchar MP Dr Rajdeep Roy informed that this is arguably the first of a kind sculpture of the Kargil warriors in the North East.