Saikh Md Sabah Al-Ahmed
The art of filmmaking, or for that matter, any creative endeavour involves both passion and sensitivity. Mehdi Jahan, an emerging filmmaker from Guwahati, is proving to be a strong voice in the indie filmmaking scene, both in the state as well as at the national level. After the national and international success of his first short fiction film, Jyoti and Joymoti, which was well-appreciated for its formal experimentations, his second short fiction film, Teu Muloi Aapel Anisil (He Used to Bring Me Apples), which he completed towards the end of 2019, is generating a lot of attention. It recently won the best short film award at the Shades International Short Film Festival, where it was praised by the jury members, which also included three Indian cinema personalities – Bina Paul, Surabhi Sharma, and Richa Chadha. The film earlier made it to the top 10 best short films of the year list, compiled by Sao Paulo-based film critic Raju Roychowdhury, which was published by international film journals – Senses of Cinema and Desistfilm.
The film revolves around the memories and dreams of the lead protagonist, a middle-aged woman named Ayesha, (played by Mehdi's mother, Jebin Begum Hussain) who's looking after a village that is facing a health turmoil and a displacement scare owing to the setting up of factories nearby. The cast consisted of Mehdi's family members and people from his father's native village of Kalitakuchi (Hajo district), where it was shot. The film also stars Mehdi's cousin, 12-year-old Syeda Albirah Mannan, who displays a natural flair for acting! The film also features some important cameos, by Syed Sazzadul Mannan, Moromi Mannan (Albirah's parents), Syed Manuwar Hussain (Mehdi's father), Sankalpa Raychaudhury, and Jon Kalita (Jon being the only professional actor in the film).
The film has been shot by Sunayana Singh, edited by Saba Rehman, and the sound design was done by Rahul Rabha, three experienced and independent artists.
The collaborative process of filmmaking is central to Mehdi's work and he strongly feels that working with such a closely-knit group lends his films a very intimate quality and helps them reach closer to people. Through his films, he aims to generate a discourse on cinema and also revive traditional storytelling forms, especially since he's deeply inspired by the Sufi oral storytelling tradition. He firmly believes in the preservation and revival of traditional storytelling of various communities and engages with the techniques of these traditions in his films. This also generates a very potent response to the socio-political developments of not only Assam but the entire country, that too from a perspective that is deeply local, yet universal. Such formal experimentations and investigations are the need of the hour in the country and hence, Mehdi Jahan's films offer a myriad of exciting possibilities.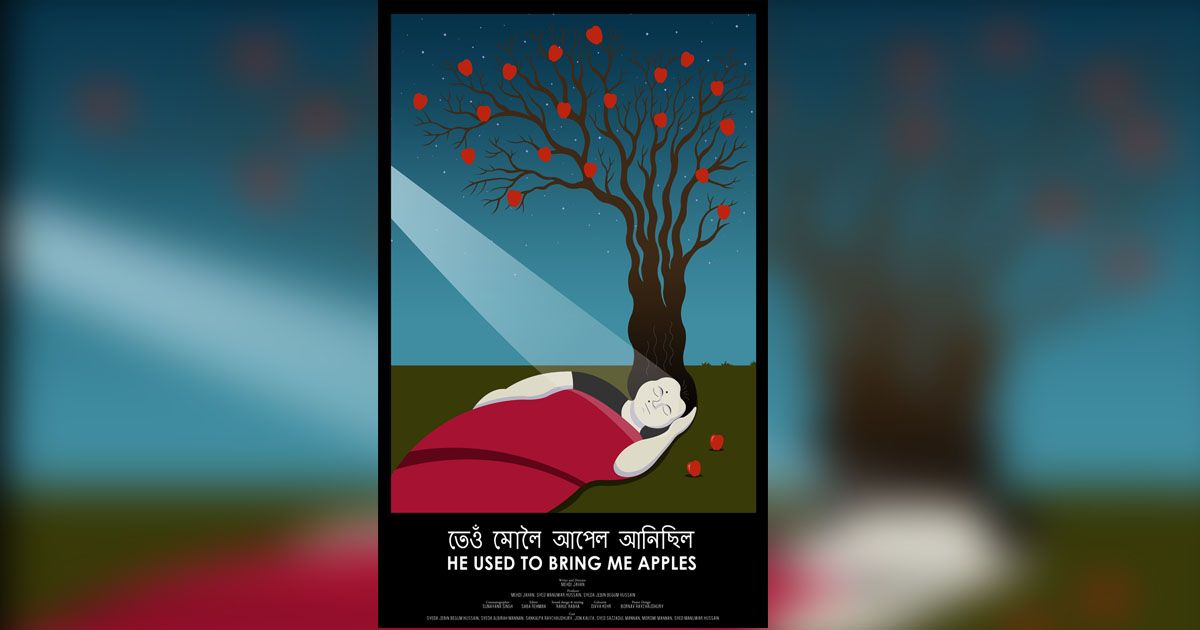 Mehdi is deeply inspired by the work of several great filmmakers such as Ritwik Ghatak, Pier Paolo Pasolini, Jean Renoir, etc. Some of his other achievements in the past two years include the selection of All Our Loves, his first feature-length fiction project at NFDC Film Bazaar Co-Production Market 2019, his feature length documentary project, My Boat Seeks a River and Other Stories was selected for the Let's Doc Fellowship Programme 2020, and his next short fiction project, Mother, Can We Ever Return Home? was awarded the first Reframe Genderalities Film Fellowship.
The future certainly looks very promising and it's necessary for us to support such emerging new voices from Assam.