CORRESPONDENT
Imphal, March 17: A day after celebrating completion of BJP led government's 4 year rule in Manipur, 'Mai-own 2021', a week-long exhibition of all locally made world class products of the state was formally inaugurated at the Hapta Kangjeibung ground in Imphal East district on Tuesday.
Manipur Chief Minister N Biren Singh accompanied by the ministers and officials were present during the colorful inauguration of the weeklong and first of its kind exhibition.
The event was organized as a response to the Prime Minister's call for 'Vocal for Local to Go Global', a step towards self reliant India or Atmanirbhar Bharat.
Speaking on the occasion, Chief Minister Biren Singh said, "The exhibition is organised in line with Prime Minister Narendra Modi's popular slogan, 'Vocal for Local' towards achieving Atmanirbhar Bharat (Self Reliant India)."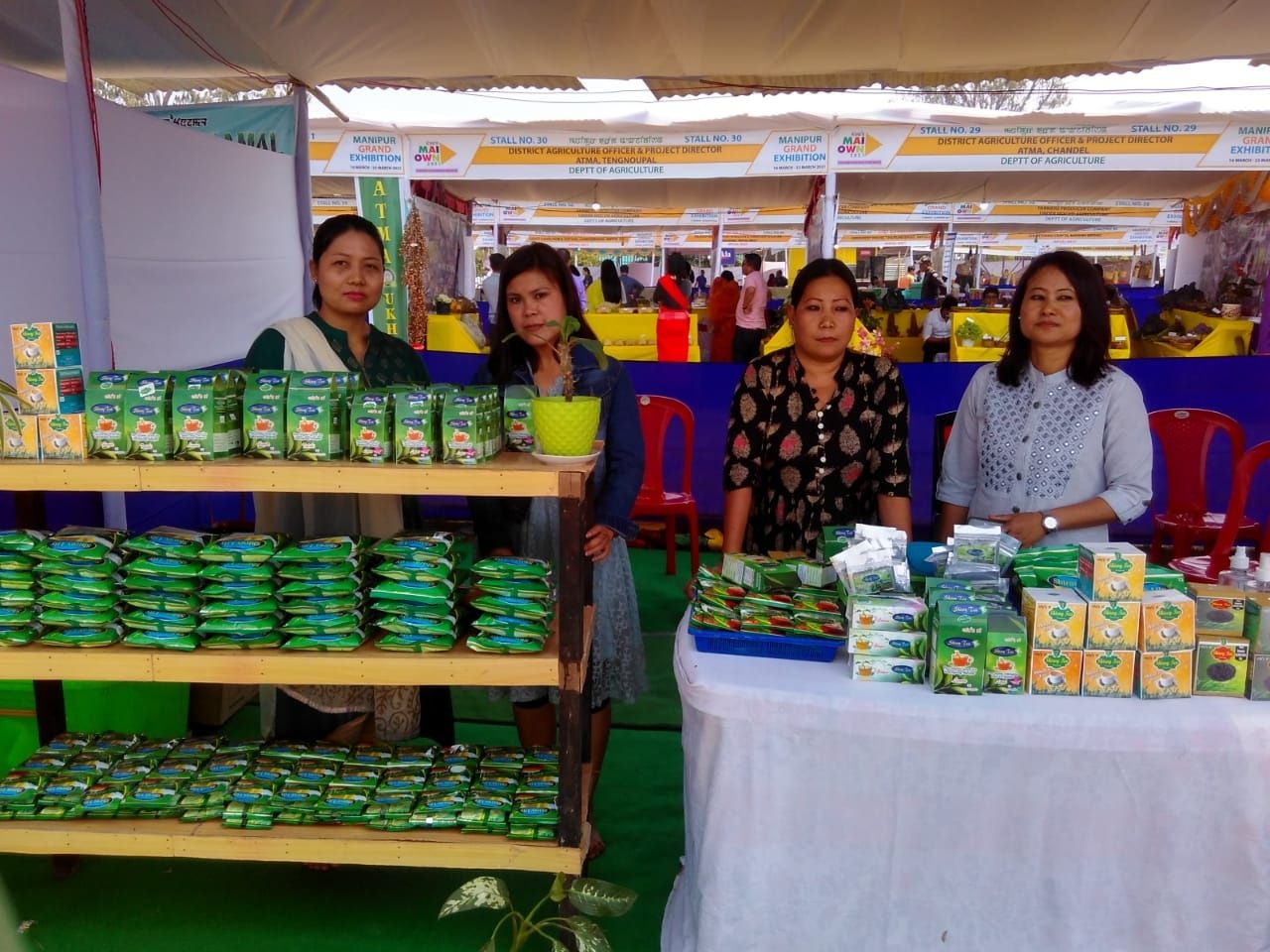 Stating that the PM was quite happy with the State's progress in local production, Biren directed officials to prepare a report on how many local products are being exported outside the State and identify the top three Departments for reward.
Ministers Th Biswajit (Commerce and Industries) Th Satyabrata (Consumer's Affairs Food and Public Distribution), Deputy Speaker Kongkham Robindro, Advisor to CM (Health) Dr Sapam Ranjan, Chairman H Dingo of Manipur Building and Other Construction Workers' Welfare Board and Chairman L Susindro of , Loktak Development Authority were also present during the inauguration.
Mai-own 2021 is also a part of the larger celebration of the current Government's four years of 'citizen centric governance', says an official of the organising committee of the exhibition.
The exhibition which is scheduled to continue till March 22, showcases the products and services from various corners of Manipur through about 250 including set up by the Government Departments, entrepreneurs, local manufacturers and service providers.
Mai-own 2021 aims to reflect the changing perspective of doing trade and business-the new direction being taken by the ever-increasing number of enterprising people of Manipur, supported by the Government and its policies.