447 tourists were rescued by timely and prompt action by the Indian Army at Nathula from the high reaches near the India-China border following sudden heavy snowfall.
The tourists were stuck on the Nathula - Gangtok road following a severe snowstorm and sub zero temperatures on 18 February 2021. The tourists were in 155 vehicles that were stranded over a 15 kilometers stretch and started skidding after the snowstorm.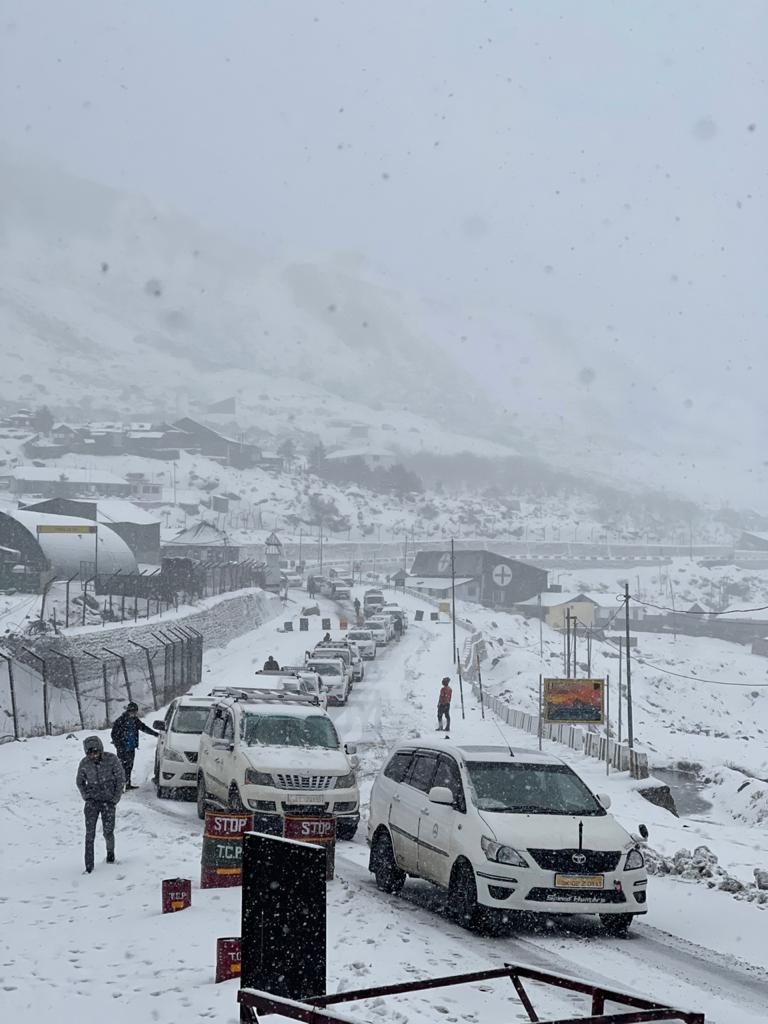 The tourists were rescued in army vehicles and accommodated inside the barracks of 17 Mile Military Camp. All tourists were provided accommodation while 26 had to be hospitalised and required critical medical support. There were no major injuries or casualties.

Brave hearts of Indian Army in spite of adverse weather and conditions rescued tourists and provided accommodation, food and medical support.