Silchar, March 19: Under the SVEEP initiative, Cachar Deputy Commissioner Keerthi Jalli alongwith Assistant Commissioner Vibhor Aggarwal launched the Voter-ji mobile app on Friday.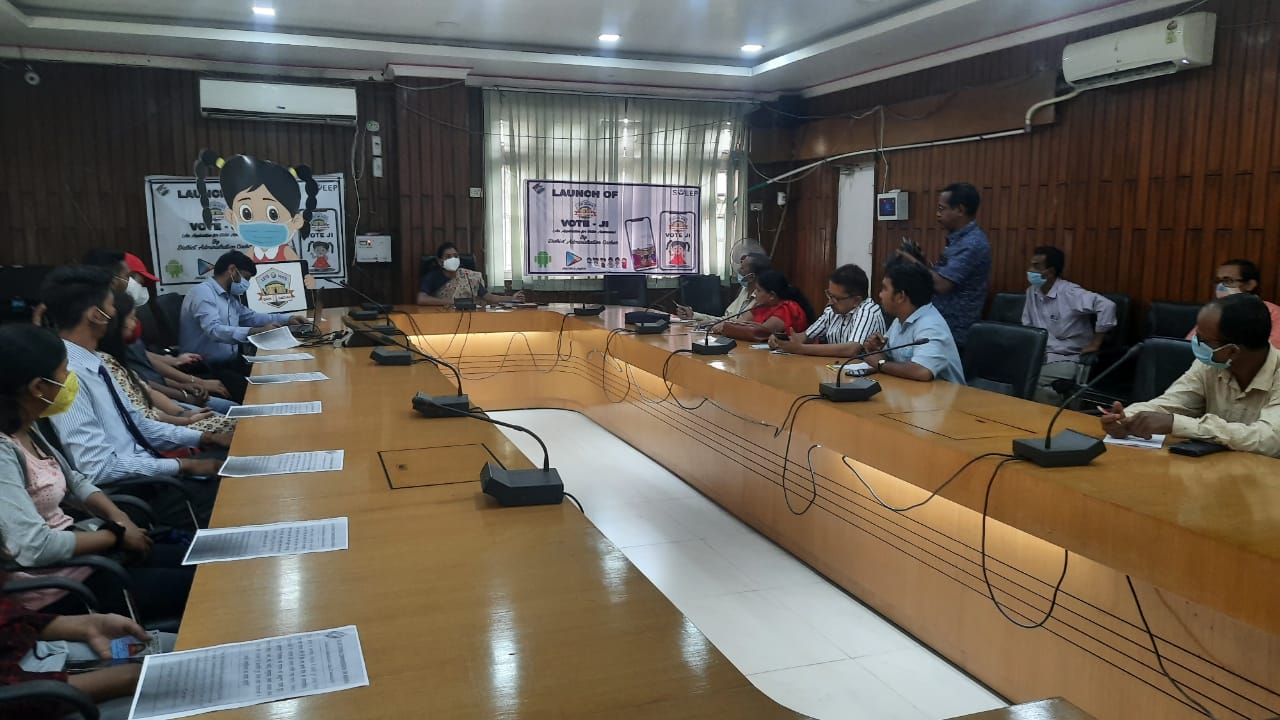 Expressing her thoughts, Jalli said, "the youth of today are familiar with mobile applications. But they need to be attracted more towards the electoral affairs much needed for a healthy democracy. The main objective of launching the app is to encourage the youths with sufficient information along with a touch of entertainment to raise awareness for exercising their franchise in the ensuing assembly election."
She added that the app has various details related to this year's election. Besides, people can take part in quiz contests, participate in events, access election-related materials and earn game points. Users with leading points shall be felicitated by the administration after the election process.
Talking about the ensuing election, the Deputy Commissioner said, "this year, the number of fresh voters in Cachar is 35,894 out of which 18,000 are male voters and 17,894 are female voters. 5000 persons have applied for postal ballots. 80 teams have been formed to verify the applications." Postal ballots will be arranged for 4200 service voters, she quipped.
Assistant Commissioner Vibhor Aggarwal said the app can be installed from Google Play Store or Apple Store. The app will be helpful in encouraging young people towards electoral affairs, he added.