Begin typing your search above and press return to search.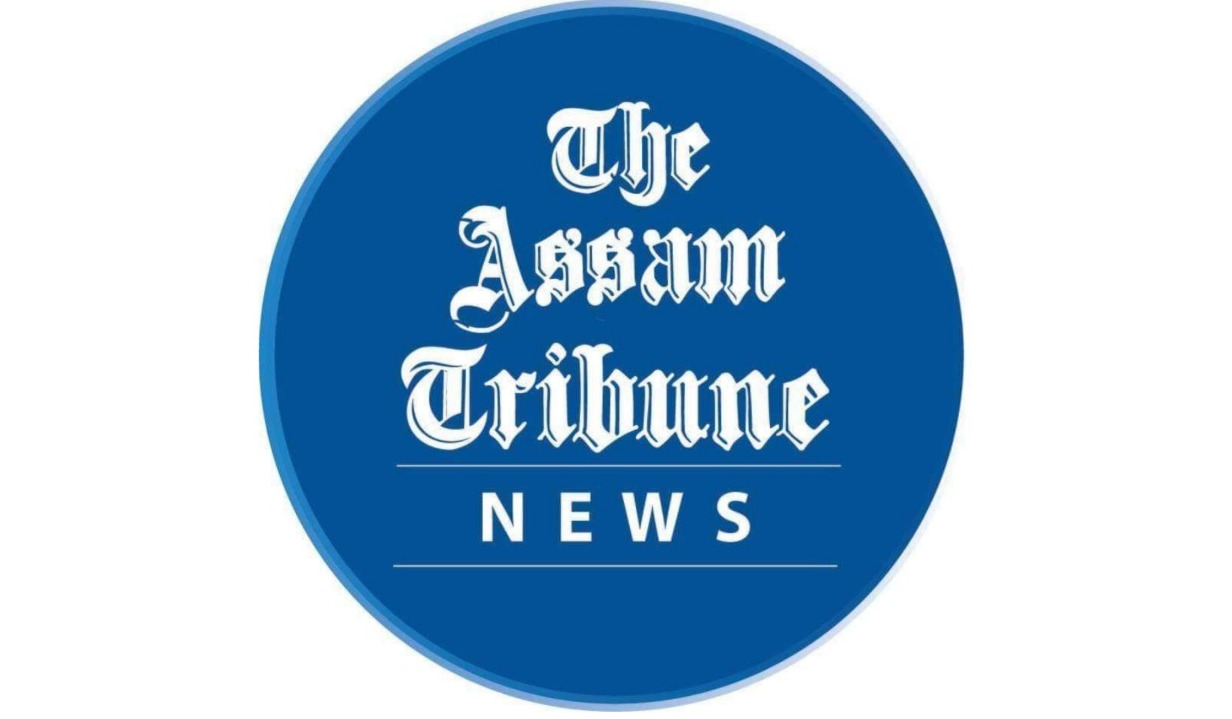 WOMEN PLUS – Pulakesh Das and Sweta Chatterjee
The pandemic-induced lockdown has crippled an organisation that has been empowering women through weaving.
"It's the worst year for us. This year has been very challenging for small-scale industries like Aagor; we have faced huge losses and a lot of financial hardships," asserted Karnel Narzary, the manager of the weaving organisation, Aagor Daagra Afad. Indeed, with the spread of the deadly COVID-19 virus, the world has witnessed a huge economic recession and the worst affected are the local shopkeepers and small-scale industries, whose annual turnover has been meagre during this pandemic.
"An initiative which believes that the vulnerable must get an opportunity to prove themselves with respect and dignity, and which also promotes indigenous tribal cultures through weaving and designing, has been an inspiration for many."
Aagor Daagra Afad is an independent weaving organisation located in the remote area of Rowmari in the Chirang district of Assam. The organisation – which had provided livelihood to nearly 400 tribal weavers in 2007-08, could not even order the required yarn and help the current 110 women weavers get work for the acute losses faced during this unprecedented lockdown.
The organisation that has been empowering women through weaving was started in the year 2002 by Dr. Sunil Kaul and Jennifer Liang, in association with the The Action North-East Trust, an NGO. The basic aim of this endeavour was to empower the tribal women of the marginalised class and work for their rights. Over the years, it has provided ample livelihood opportunities to poor and helpless women, hailing from the vicinity of Bodoland and the Lower Assam districts.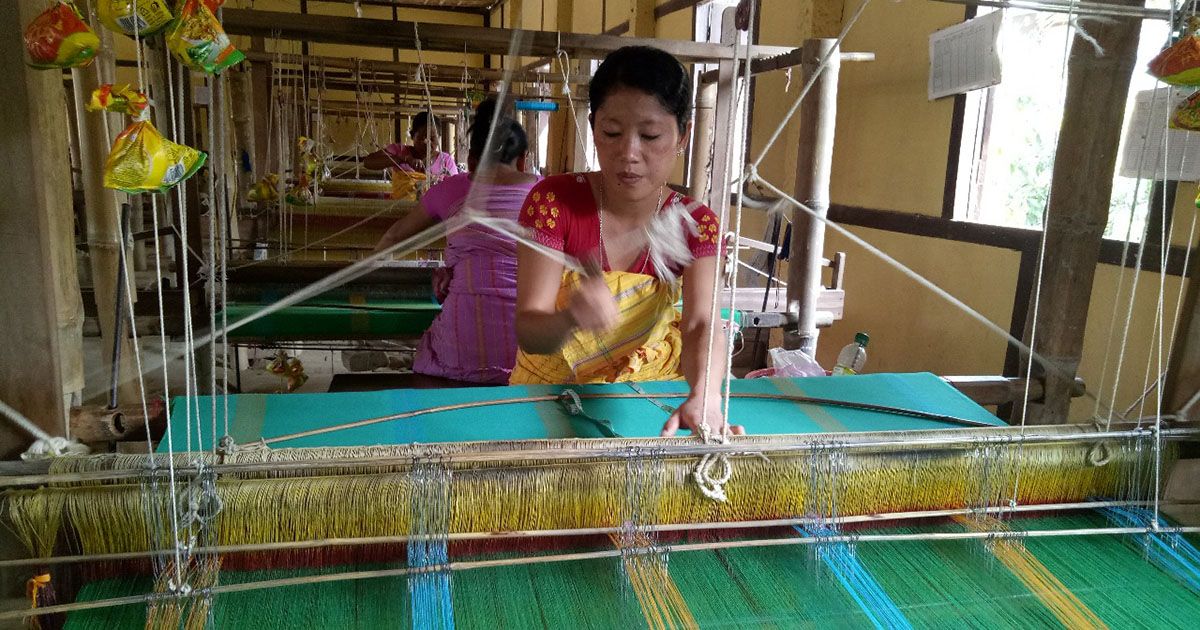 Aagor has been a platform to promote Bodo culture and tradition worldwide through its woven garments. The name 'Aagor' means 'designs' in Bodo language. It is an independent enterprise which mainly deals in handloom fabrics, providing apparels to numerous clients and customers, both in India and abroad. The list of clients includes big brands like Fab India, Tribes India, Mother Earth, Sustainable Threads of U.S.A., and other renowned designers based in Mumbai and Bengaluru.
Their beautiful threads are bought from Salem, Tamil Nadu, which is best known for its natural yarns and dyeing. Through these threads, local traditional dresses like dokhona and saris are woven. They also produce fashionable garments with pure cotton and eri silk fabric, both for men and women, as well as decorative home-based items.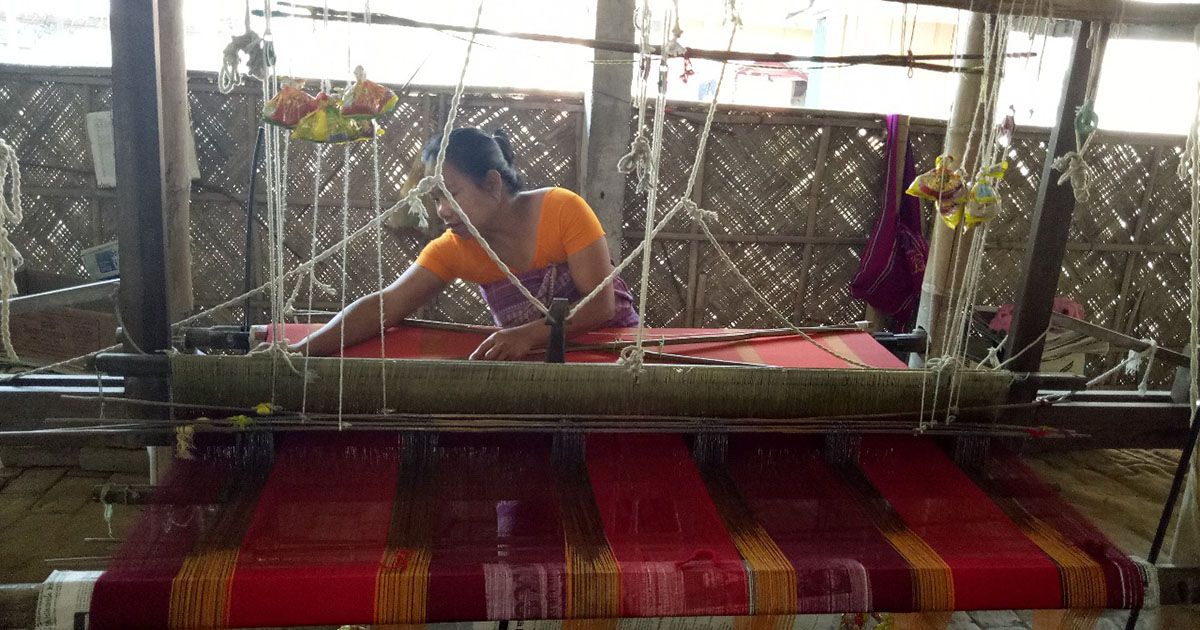 The credit for creating the designs and producing the apparels in the conventional bamboo looms goes to the women of Aagor. Most of these women are rehabilitated by the Action North-East Trust with all kinds of facilities and training, besides allowing them to work from the centre. They also provide shelter to some of the vulnerable women who are spinsters, widows, single mothers, and even those who are victims of domestic violence as well as those who face acute poverty. Apart from that, there are some weavers who prefer to weave from their homes, belonging to different remote villages of Chirang, Kokrajhar and Bongaigaon.
A weaver's earning in Aagor depends on the length of the clothes they weave. They are paid Rs. 59 per metre of weaving and for the process of tana, where the yarn is reeled, they are paid a sum of Rs. 79 per metre. The production received from the stay-at-home village weavers is less compared to the weavers working at the centre.
However, the unprecedented COVID situation has brought struggle and hardships in the lives of these weavers. The women residing in the rehabilitation centre were sent home and they remained penniless for months as they had no work. "The lockdown has made the situation difficult. Previously, we had nearly 30-35 weavers working together, but presently, we have only ten women weavers who were asked to return to the centre post-lockdown," says Rani Basumatary, who hails from a remote area of Kashikotra. She further adds, "Prior to the lockdown, we used to earn around Rs. 4000 to 5000 per month, but now, we have not earned a single penny for the losses faced by the organisation."
Aagor Daagra Afad, which was started with a mission to empower women as well as to contribute in uplifting the Bodo culture through weaving, had an annual turnover of Rs. 70 to 80 lakhs. It invested around Rs. 10 lakhs annually in buying threads for weaving. However, this time, the organisation ran short of funds and had to take financial help from its parent organisation, apart from applying for bank loans. With these raised funds, they ordered threads and yarn worth Rs. 5 lakh, merely to sustain the process of weaving and producing clothes.
An initiative which believes that the vulnerable must get an opportunity to prove themselves with respect and dignity, and which also promotes indigenous tribal cultures through weaving and designing, has been an inspiration for many. Such organisations should be saved at any cost. And to save and sustain such causes, supporting and adopting local items and products, and most importantly choosing to be "Vocal for Local" is the need of the hour.