Begin typing your search above and press return to search.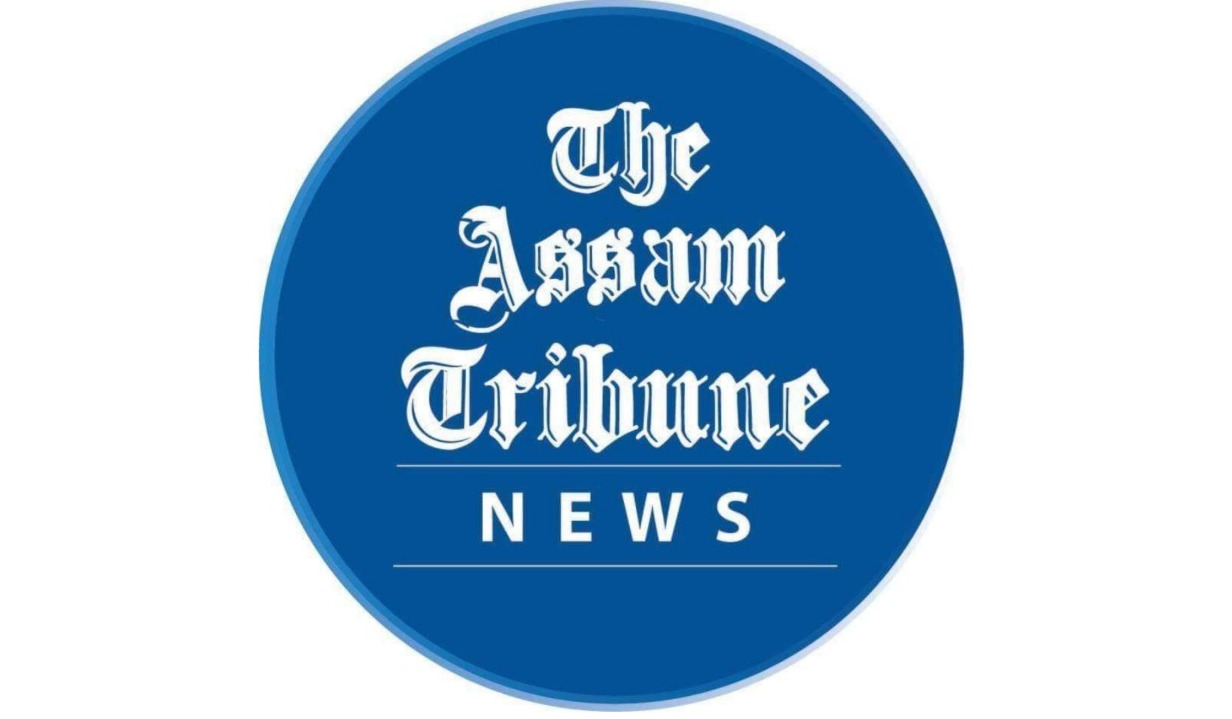 UP CLOSE
Joykanta Sarma
Sangeetacharya late Lakshmiram Barua has left behind a precious musical legacy.
Assam's most brilliant musical star of the late 19th and early 20th centuries was undoubtedly Sangeetacharya late Lakshmiram Barua (1865-1914), who was keenly devoted to spreading Indian classical music in Assam and creating a fusion with its sweet local melodies, thus establishing the State's music on a new level. At that time, there was no practice of classical music as such, nor was there any book on music available in the State. Against such a backdrop, Barua not only gained the knowledge of music scientifically, encountering a lot of hurdles, but also composed songs in Assamese, made their notations and even wrote books on music. He also set up an orchestra group, attaining the knowledge of music and percussion.
Lakshmiram, born in 1865, at North Guwahati, lost his parents early, thereafter, his elder brother – Lalitram Barua, looked after him. During his schooldays itself, Lakshmiram was so passionate about music that he bade farewell to formal school education and concentrated on music learning only. It is said that once, after hearing a raga-sangeet sung by an artiste in a jatra-party, he was even more attracted to the discipline of raga music. Sometime later, he joined a steamer company at Mangaldai but as he got no opportunity to learn music there, he left the job. Thereafter, he reached Shillong, the then-capital of undivided Assam, and joined a government job. Shillong could quench his thirst for music a bit, as a few accomplished musicians from Bengal like Priyalal Basu, Gurucharan Dhar, etc., lived in Shillong, working as government officials. The proximity to them gave Barua the chance to learn music – not only vocals, but also the violin and sitar.
Sometime later, he was transferred to Kohima, then to Dhubri. The latter, in fact, offered him more fillip to learn music intensely. He came in touch with the zamindar of Gauripur, Prabhat Chandra Barua, who invited famous maestros from various parts of the country to his place and hosted them for a long time. Lakshmiram Barua could listen to their recitals from close quarters. There, at the Rajbari Library, he also found many ancient precious books like Bharata's Natyasastra, Sangeet Ratnakar, etc., to read. Dhubri offered him lessons in western music too.
During this period he got married, but his wife died some years later. In 1904, Lakshmiram, along with his children, came back to his ancestral home in North Guwahati. Here he associated himself with the theatrical groups. During his stay at North Guwahati, he also became adept in folk songs. Thus, he could introduce new styles of modern songs, adhering to the nuances of raga sangeet, folk music and western music.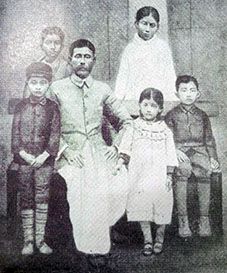 After being transferred to Tezpur in 1907, he got another opportunity to grow further in the musical field. He penned, in 1909, the book Sangeet Kosh and in 1910, another book – Sangeet Sadhana,which are still considered invaluable in the field. It was an arduous job to write about the main sutras of music, the origin of the different ragas, the various padas of music, the taal of the tablas, etc., in those early years. Sangeet Kosh embodies 433 songs, including his own. Each geeta of Borgeet, Ghosa Kirtan has been explained with ragas and talas. He wrote in the preface to Sangeet Sadhana that many people believed at that time that except for the tunes of the Borgeets by Sri Sri Sankaradeva and Sri Sri Madhabdev, all other prevailing tunes were Bengali, and not Assamese. But he established through his notations that Assamese language was rich and it might also have high-standard songs and, thus, he introduced Assamese songs with their own notations. He was, in fact, busy with his music training, performances, song-compositions, etc., during his Tezpur days; he even became the director of the Assamese orchestra of the 'Bana' theatre. Connoisseurs like Biren Phukan had rightly said, Lakshmiram was surely one of the first pace setters, not only in Assam, but the whole of India who practised music scientifically. The Mumbai-based All India Academy of Music bestowed on Lakshmiram Barua an honorary 'Associated Membership', apart from the 'A-A-I-A-M' title. He did musical research in the Trinity College of Music too.
With his death in 1914, an era of music came to an end. His two sons – Prafulla Barua (who went on to become an MP from Sivasagar) and Parasu Barua, alias Phunu Barua, who played Gadapani in Joymoti,also contributed immensely to Assamese culture. Prafulla Barua's son – Jayanta Barua, a tea broker by profession, was a good violin singer. Subhalakshmi Barua, the accomplished Bharatnatyam dancer, who married sarod maestro Amjad Ali Khan, also belongs to this illustrious family.