Begin typing your search above and press return to search.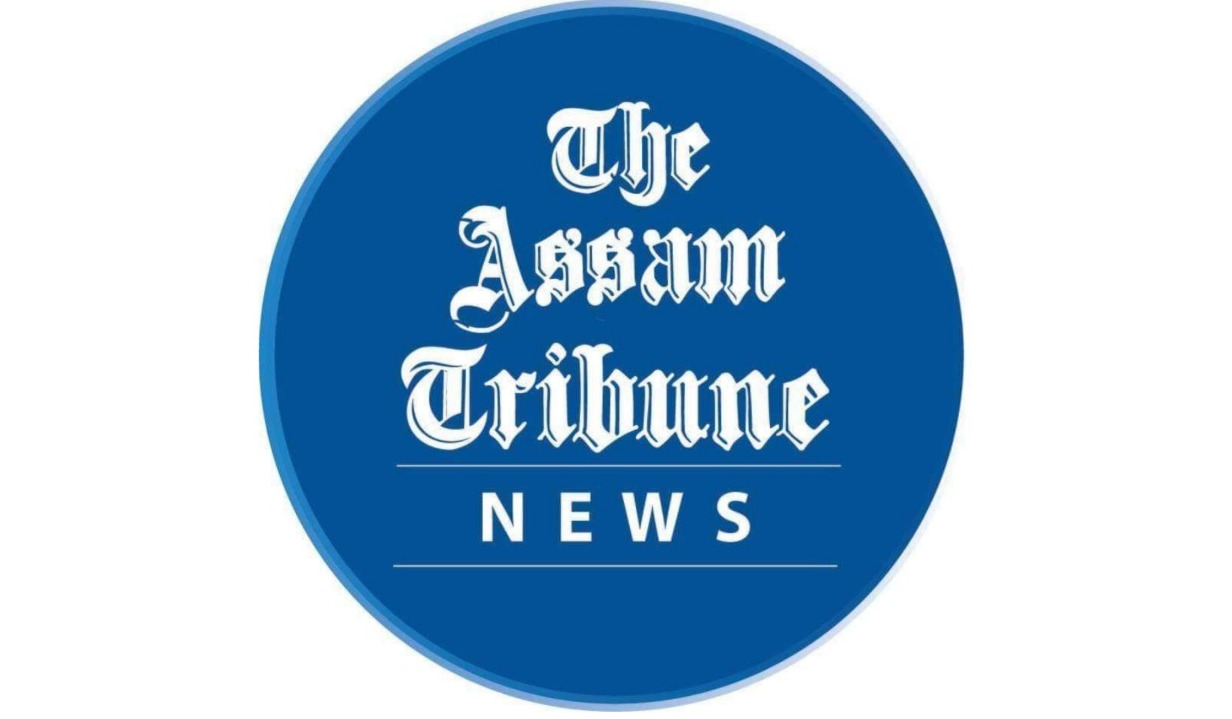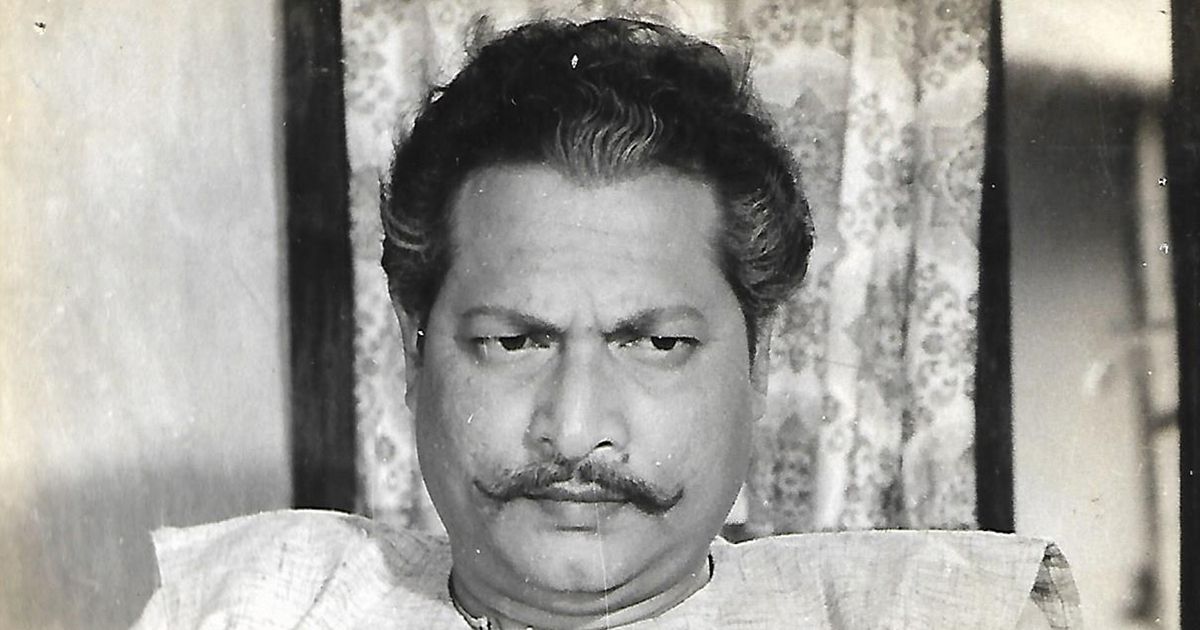 UP CLOSE – Jayaditya Purkayastha, [email protected]
ANIL DAS was an indispensable part of Assamese films.
It was the early March of 1935 that set the tone for Assamese cinema; it was the first Assamese feature film Joymoti, which released that year on March 10. Almost during the same era, in the erstwhile Sylhet district of the State of Assam, a child was born, who in years to come was destined to make a mark in the world of Assamese film and theatre.
Anil Das was born on February 17, 1933, in a small village of Kanehath. When he was seven, he came to Guwahati where his father was a teacher at the Bengali High School at Paltanbazar. His father Gaurmohon Das was a well-known educationist and Principal of the Bengali Boys' High School and was instrumental in establishing the Bengali Girls' School too. Anil Das started his formal education at Harisabha Patshala, Panbazar, and later joined the Bengali Boys' School. He was also a student of Cotton College (I. Sc) before joining the Diploma course in Civil Engineering from the Assam Civil Engineering Institute, Guwahati, in 1956, and later served as a civil engineer at PWD.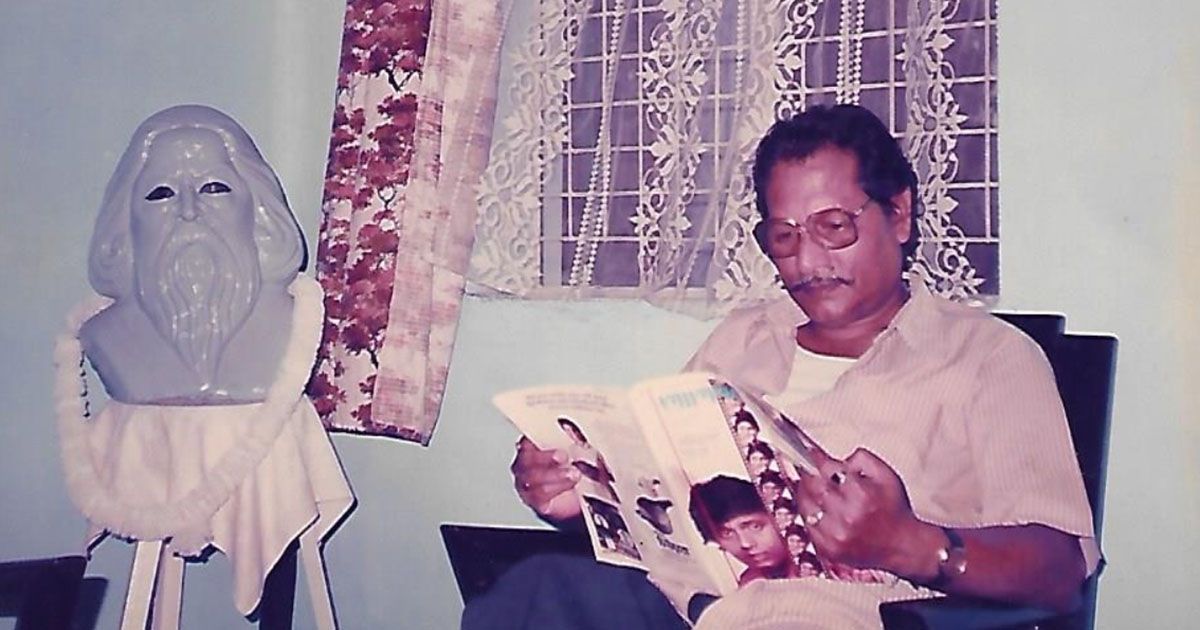 Since the age of 14, he actively pursued his passion for make-up artistry, contributing to local theatres throughout Guwahati; sometimes, he also acted in them. As a make-up artist, his work was getting recognised and sometime around 1952, he was assigned the task of doing the make-up for an IPTA (Indian People's Theatre Association) organised dance drama – Pak-Markin Pact by the then-secretary of IPTA, Hem Sarma. Due to non-payment of dues, Das started making regular visits to the Guwahati IPTA office at Panbazar and during this period, he got interested in the art and culture of IPTA. Here, he had the fortune of meeting Hemanga Biswas and Kalaguru Bishnu Prasad Rabha who had a great influence on him and he finally ended up becoming an active member of IPTA.
Initially, Das would now and then play tabla for the song squad in the absence of the main tabla player Sada Moral. It was here that he first met Dr. Bhupen Hazarika. One evening Hemanga Biswas brought Dr. Hazarika to the IPTA office. Dr. Hazarika had brought with him his creation Jilikabo Luitor par, the song that later became the anthem of Gauhati University. Thus, IPTA's impact on Das was monumental and it brought out the best in him. Soon he became an indispensable part of it, both as an actor and as a make-up artist.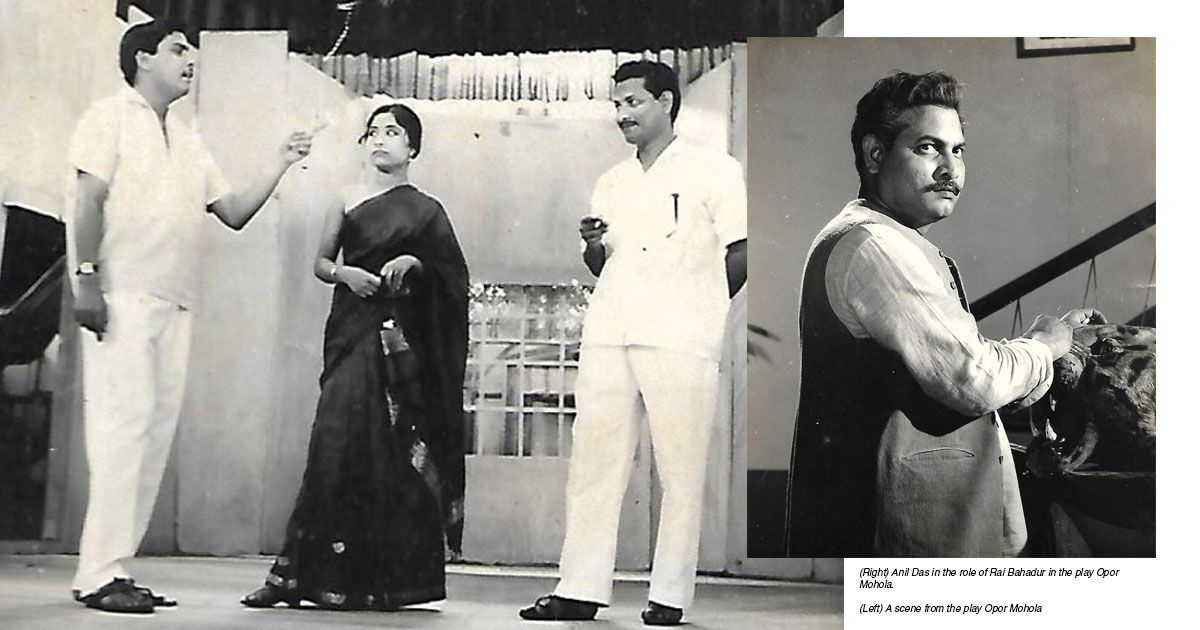 Anil Das was a pioneer in the field of make-up art in the Assamese stage and film world. The first feature film that he worked on was the Bhaben Das-film Lakhimi in 1956. He worked as a make-up artist in more than 400 stage plays, TV serials, plays, etc., and had done the make-up for eminent actors of Assam, including Kalaguru Bishnu Prasad Rabha, Natasurjya Phani Sarma, Chandra Phukan, Chandra Goswami, and Sarbeswar Chakraborty. Slowly but surely, the actor within him got the better of him.
Many of the stage roles played by Das are iconic in essence and are still contemporary. Be it Kalugunda of Agomoni or Hiten Daroga of Ferari Fauj. In fact, Das was awarded the Best Actor award for the play Agomoni at the National Drama Festival in New Delhi in 1968, and Agomoni became the first Assamese play to be telecasted by Doordarshan Kendra, Delhi.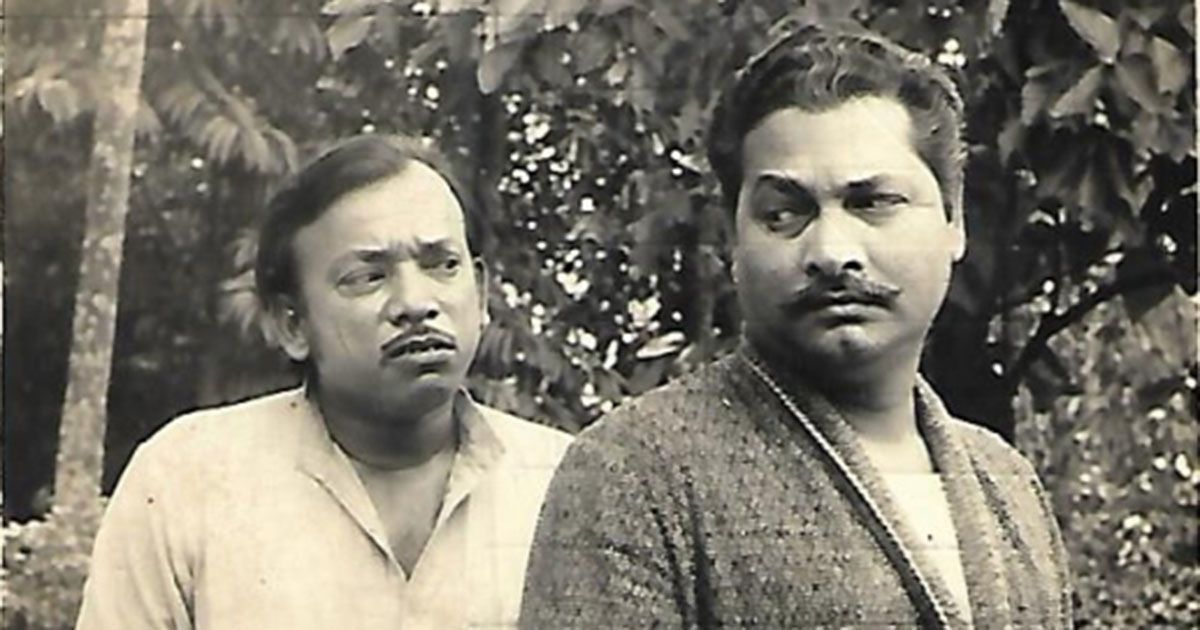 A scene from Palosar Rong, 1976.
Dr. Bhupen Hazarika, in his directorial debut of Era Bator Sur, cast Anil Das for the role of Jhumnu, which was also Das' first feature film as an actor. The film was the 13th Assamese feature film and was released in the year 1956, starring eminent actors like Phani Sarma, Bishnu Prasad Rabha, Balraj Sahni, Chaya Devi, Bijoy Shankar, Iva Achao, Tassaduk Yusuf, Punya Dowerah, etc. Das acted in 32 feature films in all, noteworthy among them being Lakhimi, Chaknaiya, Opar Mahala, Santan, Abhijan, Natun Asha, Pratishodh, Kazirangar Kahani, Pap Aru Prayaschitya, Bibhrat, Kachghar, Palashar Rang, Mainajan, Nyoti, Deep Jyoti, Antony Mor Nam, and Anurag. His last film appearance was in Sitanath Lahkar's Ei Matite in 2017. He also acted in a Bengali film – Dadu-Nati-O-Hati, and a Hindi film – Kab Hoga Savera. Besides films, he also acted in several TV serials and teleplays like Jibonor Batot, Sandhan, Nishidha Prantar, Bor-Luitor Santan, Dalangar Hitu Par Nai, Kalchakra, etc. He also directed the serial Chinaki Suhuri and the teleplay Nimati Koina.
Das was more inclined towards theatre as it provided a platform for direct interaction with the audience and it was the reaction of the audience that fuelled the actor in him. A cigarette ashtray and a slipper thrown at him by the audience for his negative roles in Agomoni and Ferari Fauj, respectively, was the kind of appreciation that no other awards could ever match. For him, theatre was not just a medium of entertainment, but a platform to convey social messages in a way that could reach the masses in a sustained manner.
On January 29, 2021, he left for his heavenly abode, leaving behind a grief-stricken Assamese film and theatre fraternity. His contribution to Assamese art and culture shall surely inspire generations to come and the milestones set by him shall be a part of the history of the Assamese film and theatre universe.